The Dr. John Moore PACE Award was created to recognize a High School teacher each year for their excellence in education. PACE stands for Passion, Attitude, Courage, and Excellence. This year's recipient is Mrs Keri Hamilton, 10-12 English teacher. Congratulations, Mrs. Hamilton for this well-deserved honor!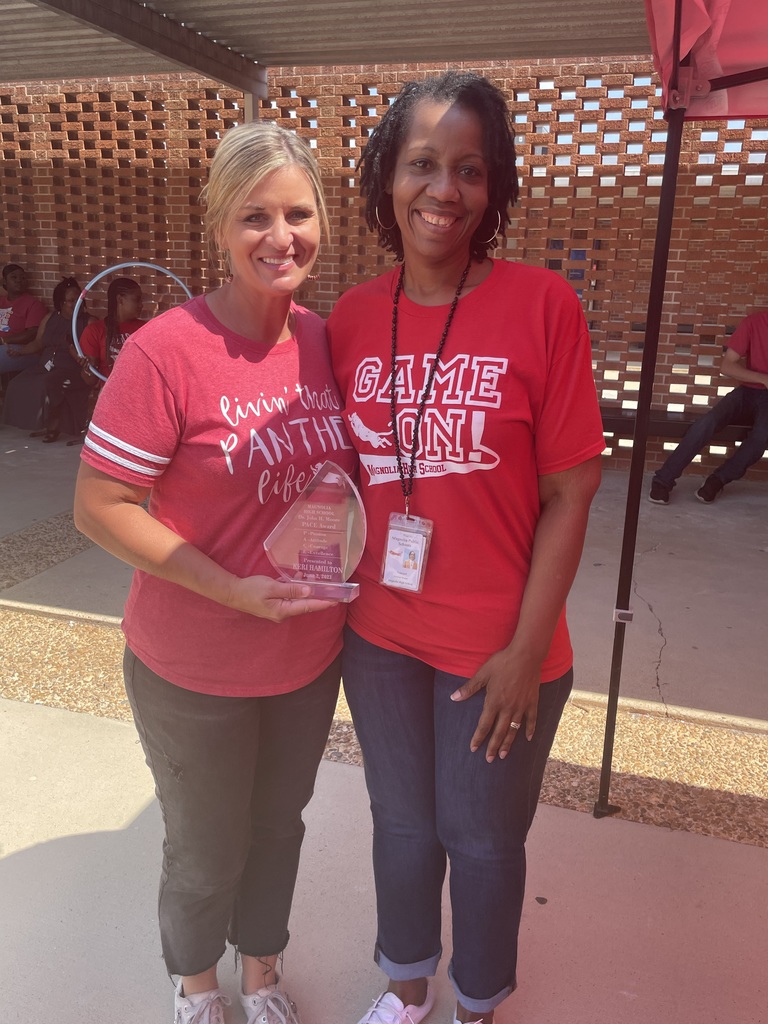 Semester Tests begin Wednesday at MHS! Also, NO students are being checked in/out during exam days. Once they've taken their exam, after the bell they must exit campus. Some students may have serval tests in one day that's spread out throughout the day, these students must go to Study Hall located in Café. As for students that may have to ride the bus they should remain in the study hall until the end of the day at 3:19.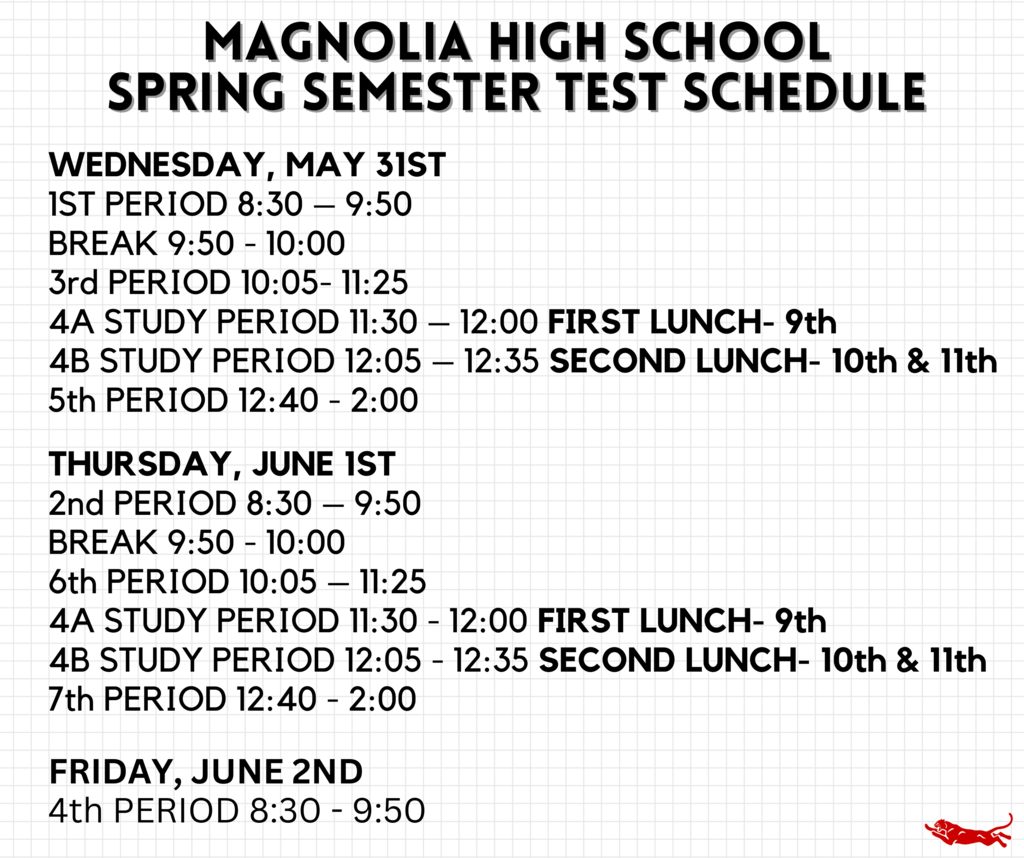 Thank you, Mrs. Ladner for all you do for our students at MHS!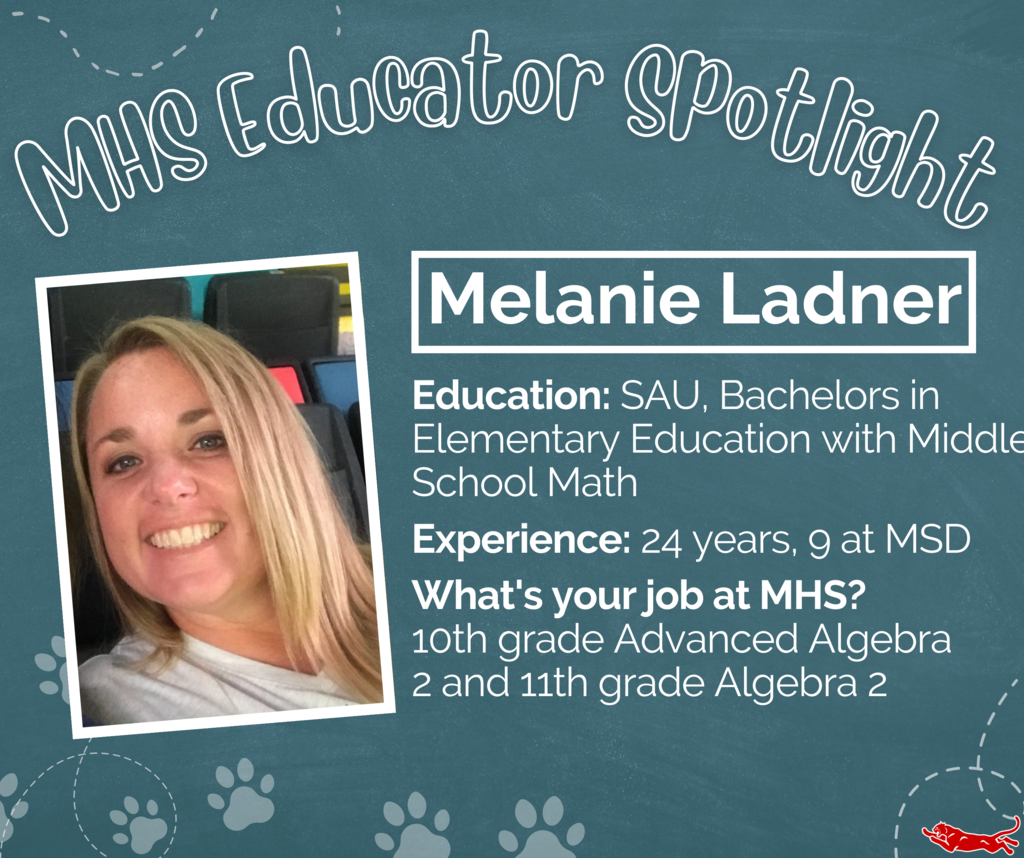 Come check out our Drama Club performance! 🎭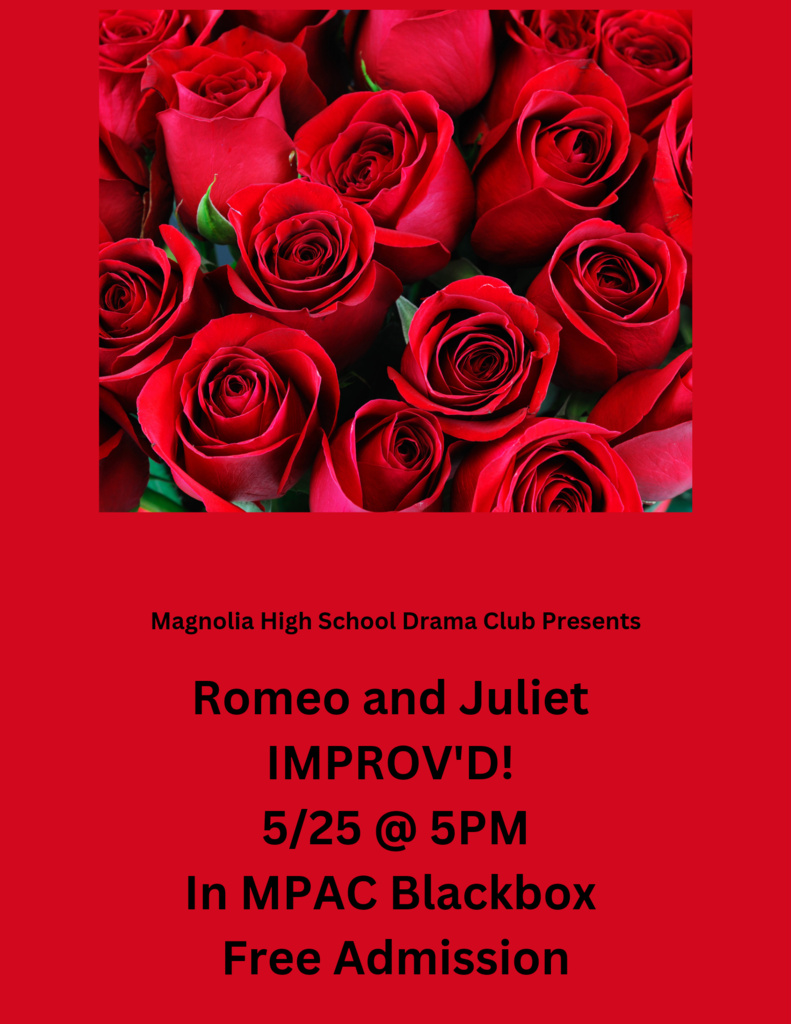 *Teacher Spotlight* Jodi Waters is the work-based learning and testing coordinator at MHS. Mrs. Waters says, "My why for becoming an educator is to help students figure their journey out. I have a strong responsibility to help others and God has called me into this profession to help students understand that no matter what life gives you, there is someone always there to help you reach your potential. Working with others is such a huge part of who I am. I have loved every student that has ever walked through the doors of my classroom. It is an honor to get to work with children and I am so thankful for the opportunities to get to be a part of the lives of our students." Thank you Mrs. Waters for all you do for our students at MHS!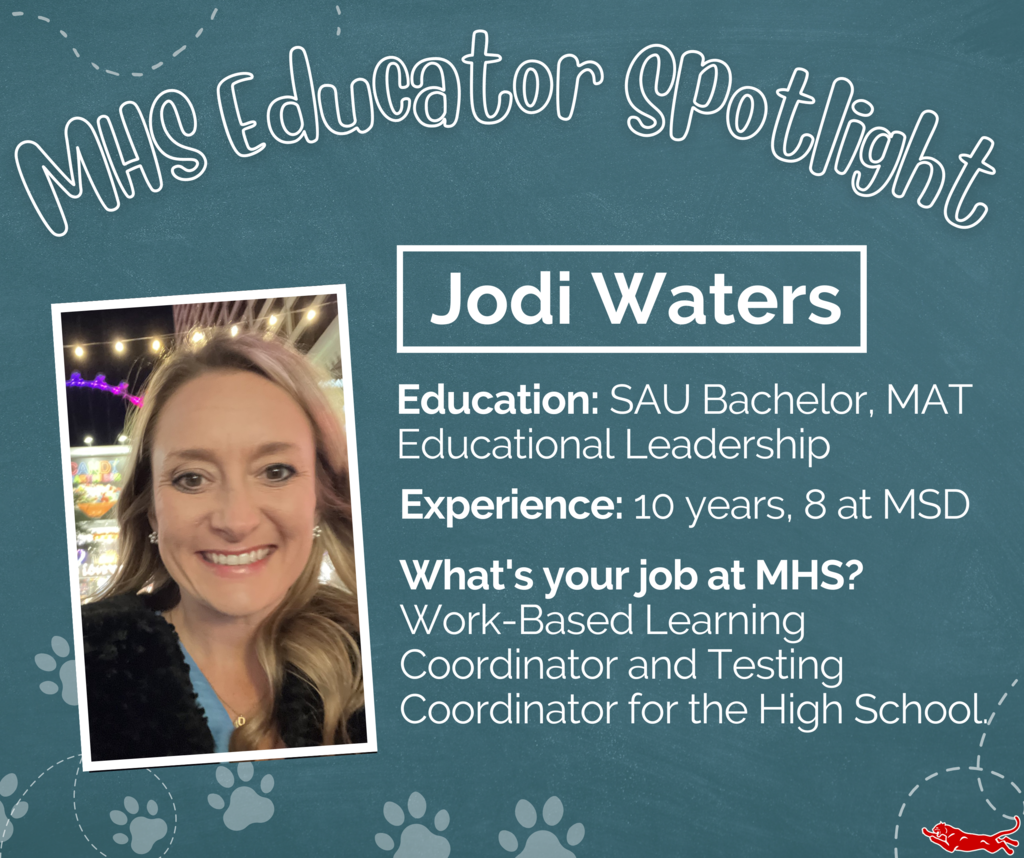 MAGNOLIA SCHOOL DISTRICT ANNOUNCES LAST DAY SCHEDULE CHANGE The Magnolia School District will make the following scheduling changes to the last day of school on June 2. • All students in the District will be dismissed from school at 1:30 pm. Bus schedules will be adjusted the run at 1:30. • A district-wide staff meeting will be held at 2:00 in the Performing Arts Center on the Magnolia High School campus. • Superintendent John Ward will address the faculty at that time. Other items include the recognition of this year's retirees and acknowledgement of the Teachers of the Year from each campus and the 2023 District Teacher of the Year.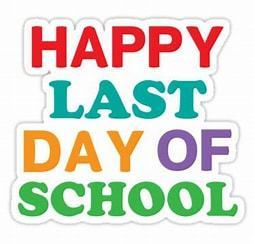 Congratulations to our teacher of the month for April, Angela Vann! She is a very hard worker and a dedicated employee. She is flexible and easy-going and is always willing to do anything that is asked of her with a smile on her face. She is always there to provide extra support for those who need it, but she also pushes students to reach their full potential.  Mrs. Vann is a huge asset to our school and we appreciate all that she does!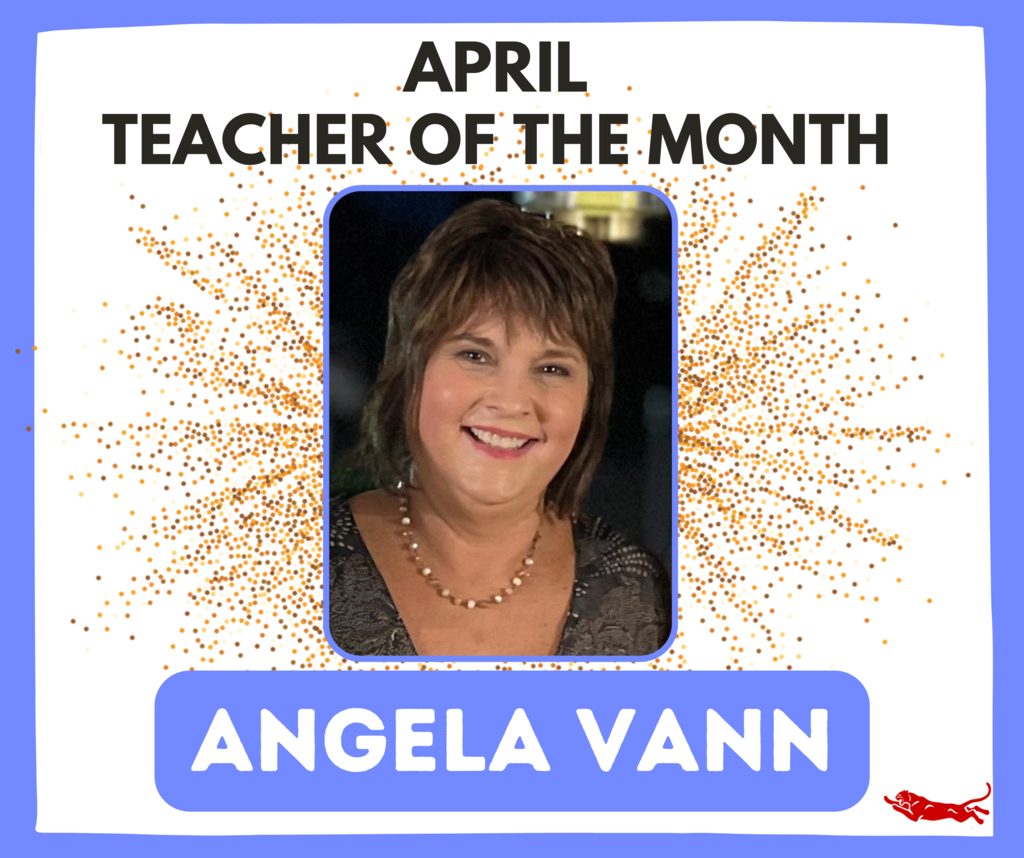 Congratulations to our 12th-Grade Students of the Month for April!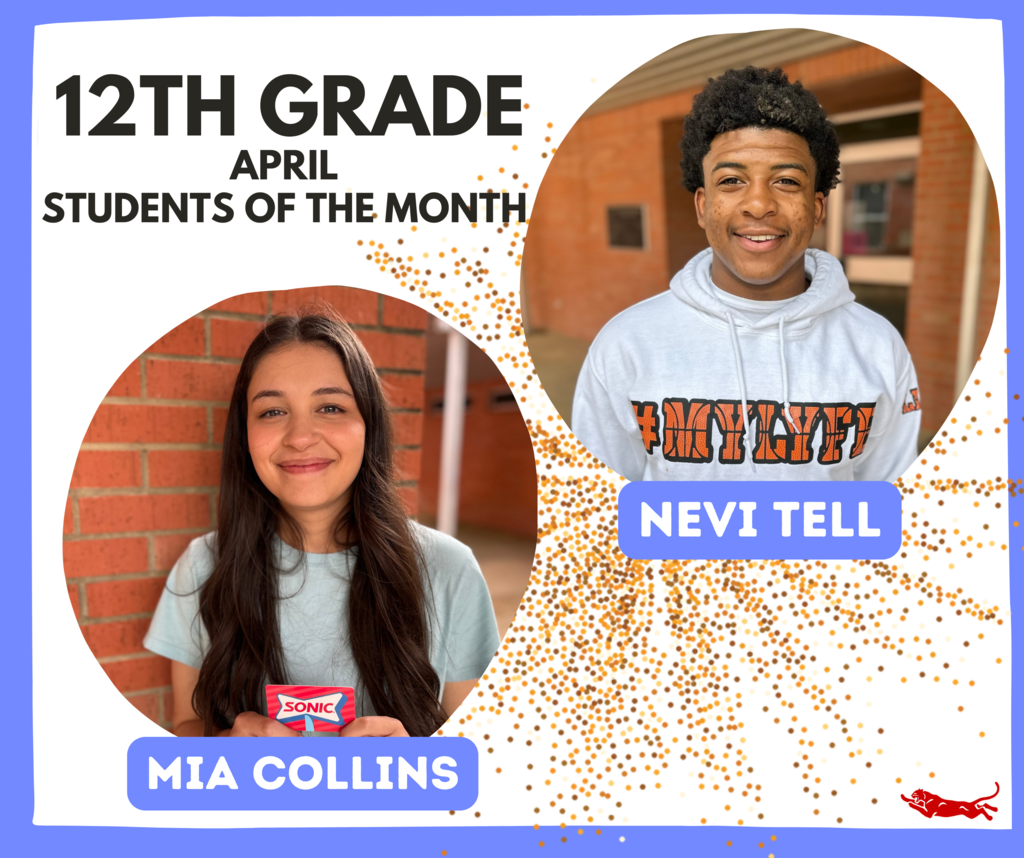 Congratulations to our 11th-Grade Students of the Month for April!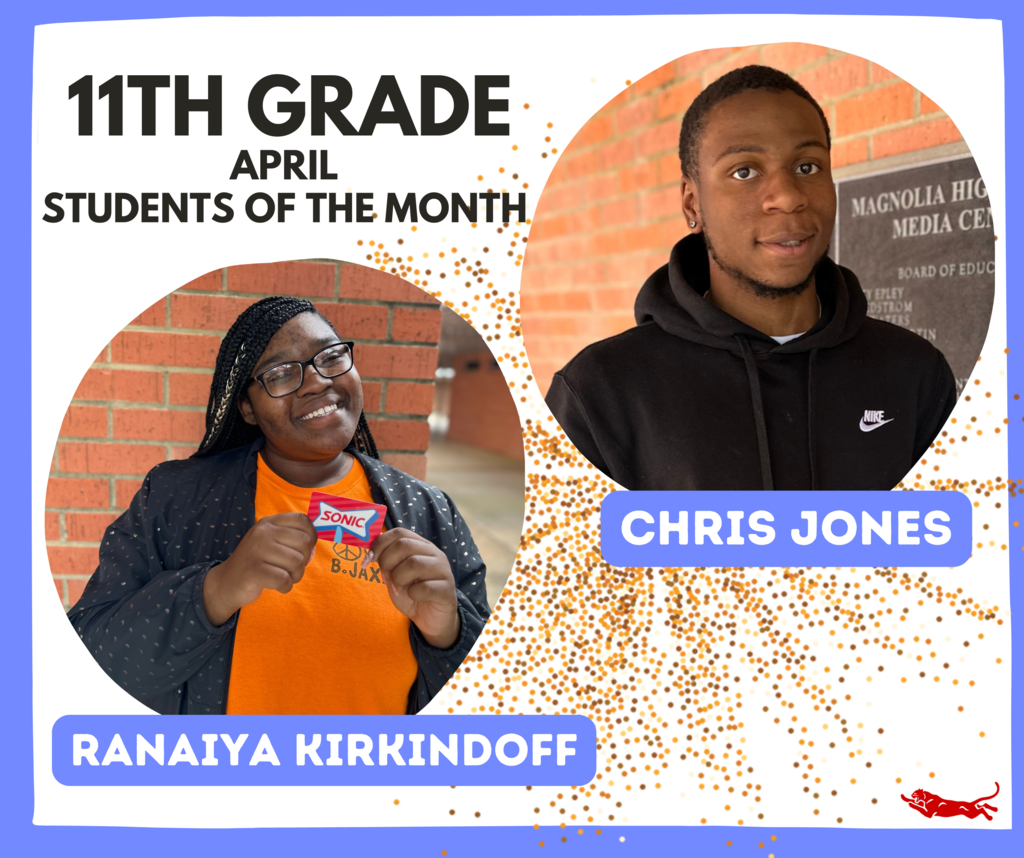 Congratulations to our 10th-Grade Students of the Month for April!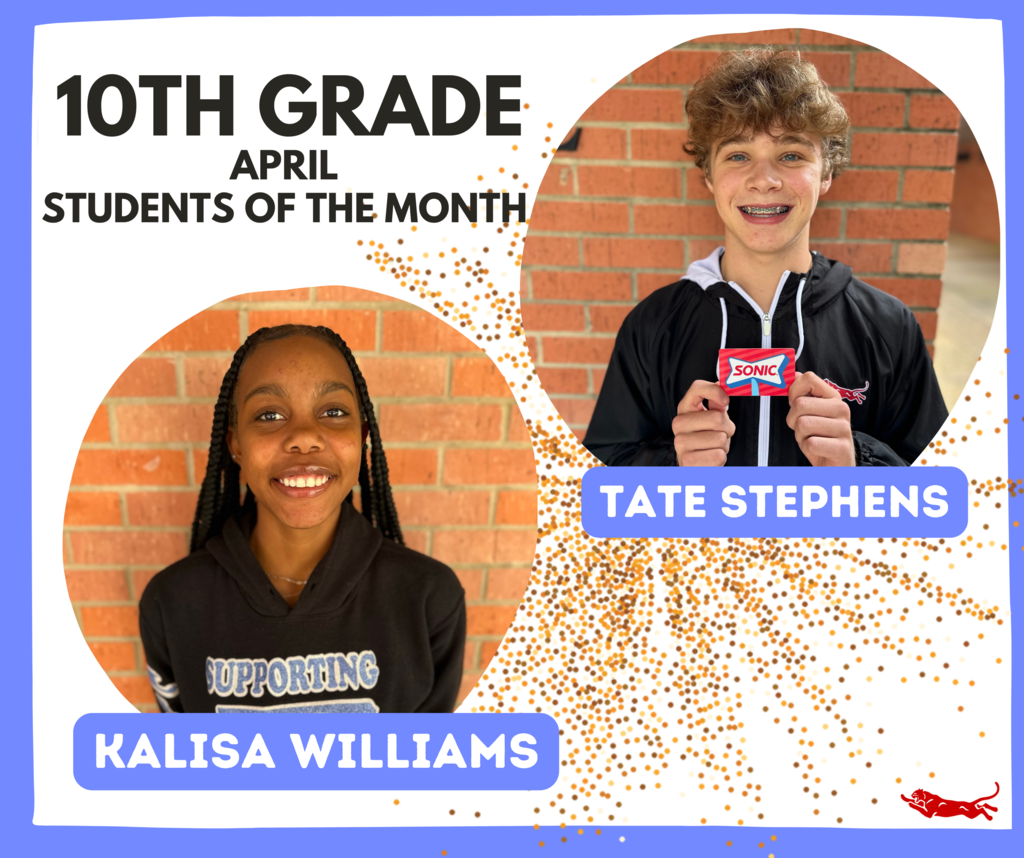 Congratulations to our 9th-Grade Students of the Month for April!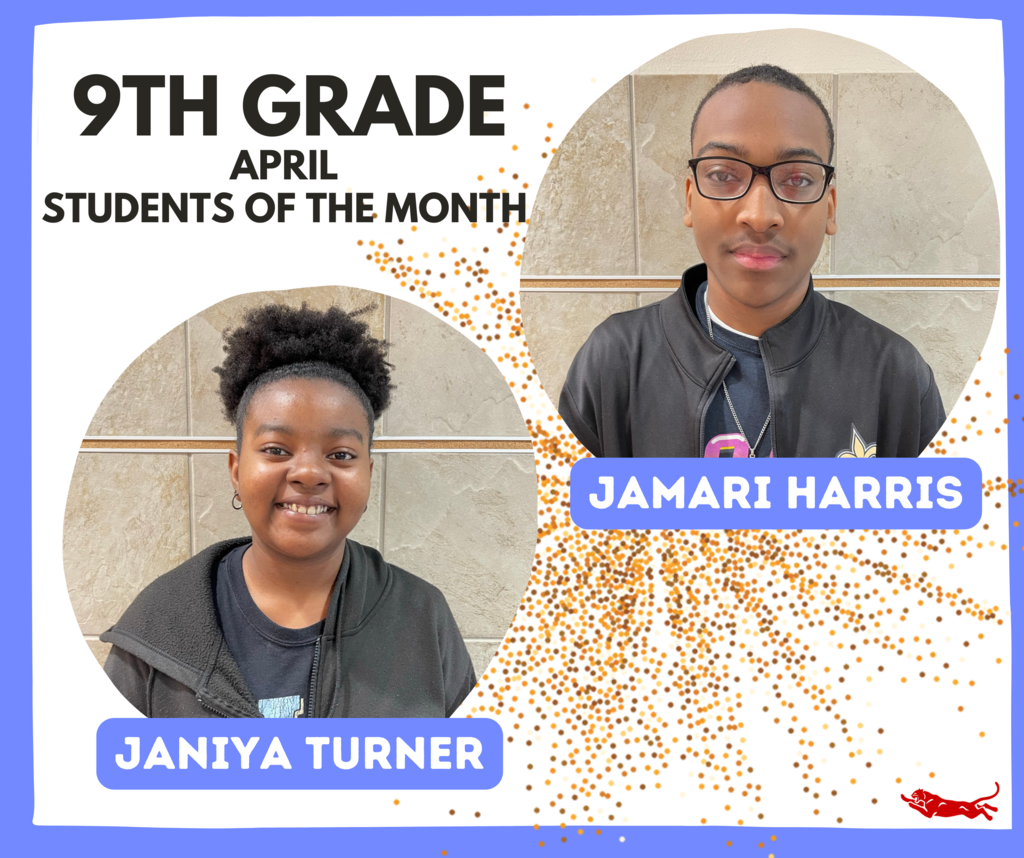 Summer School Courses are for credit recovery purposes and students may enroll only in those courses in which they have made an F. Sixty hours of instruction are required to earn a half semester of course credit. To register, please complete the given paperwork that was sent home with your child and return it to the high school office. If you have any questions regarding the summer school program, please call Mr. Sanders at (870) 234-2610.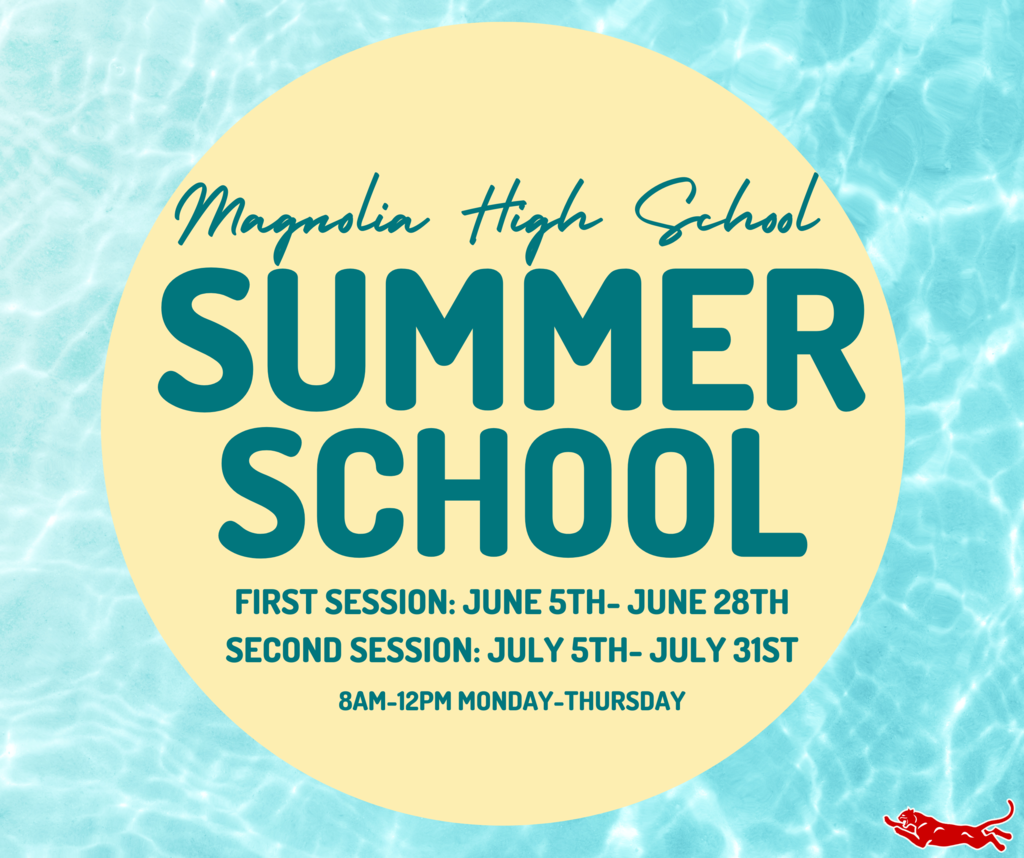 New Military Child e-newsletter The Arkansas Council for Military Children announces the start up of a free monthly e-newsletter! The first edition of the e-newsletter is expected to be sent out in June 2023. Click the link below to subscribe to the newsletter. You may unsubscribe at any time.
http://eepurl.com/iqP4UY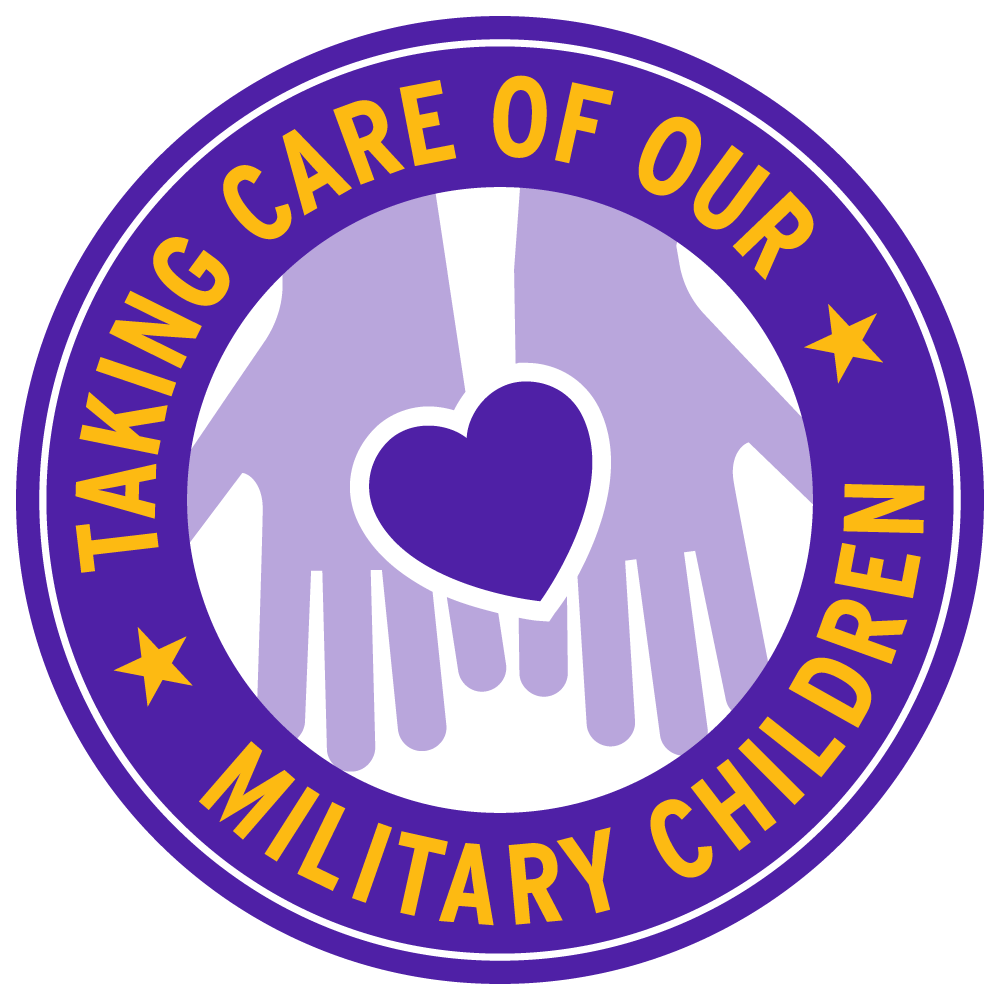 Join us this evening at Panther Arena to celebrate the MHS Class of 2023! Doors open at 6:15 with the ceremony beginning at 7:00.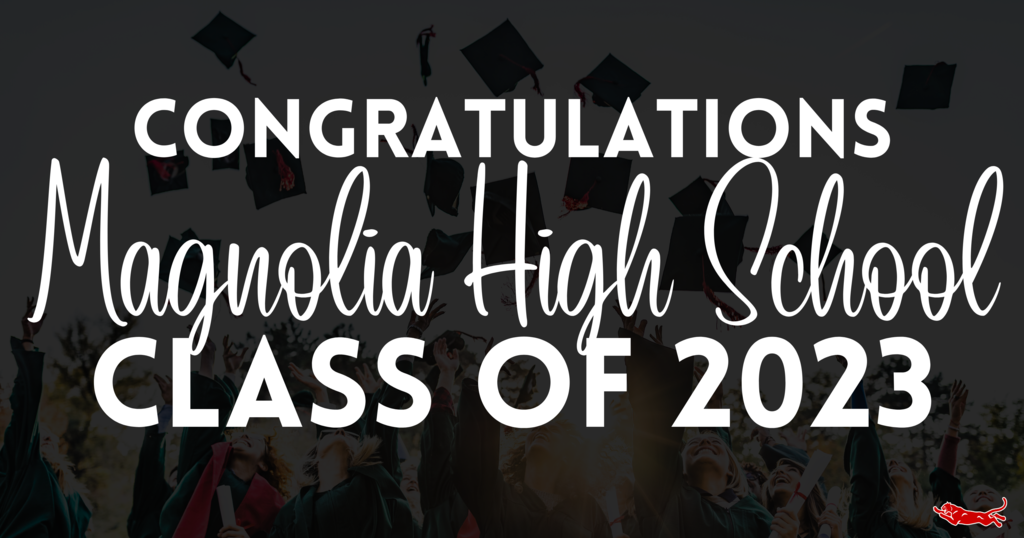 We at Magnolia High School need your support to make the commencement exercises a professional, reverent, and honorable event.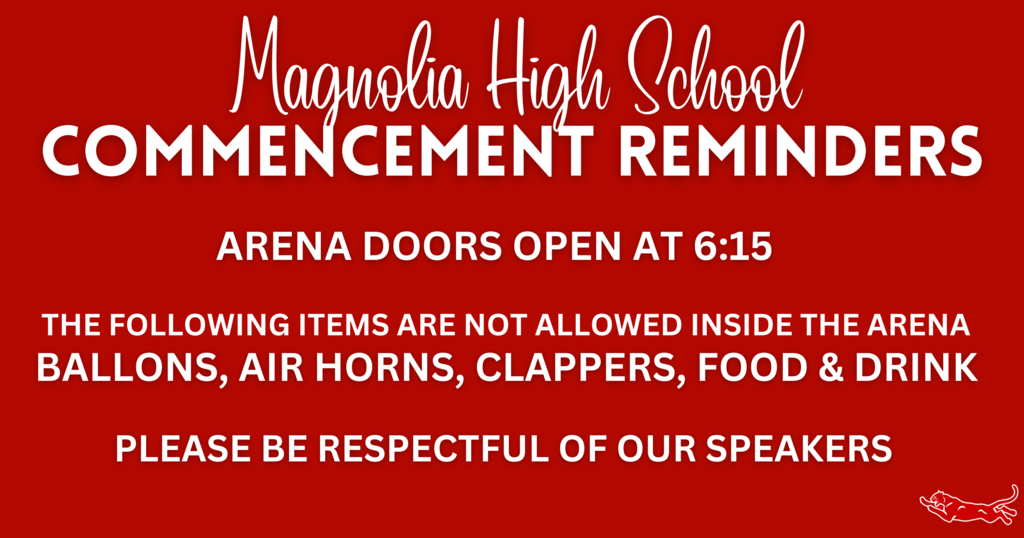 Juniors, Kevin Carter and Rawlin Howell worked hard to make sure the chairs were perfectly placed in Panther Arean in preparation for the 2023 Graduation Ceremony. These two guys are awesome examples of the Spirit of MHS! Always a great day to be a Panther!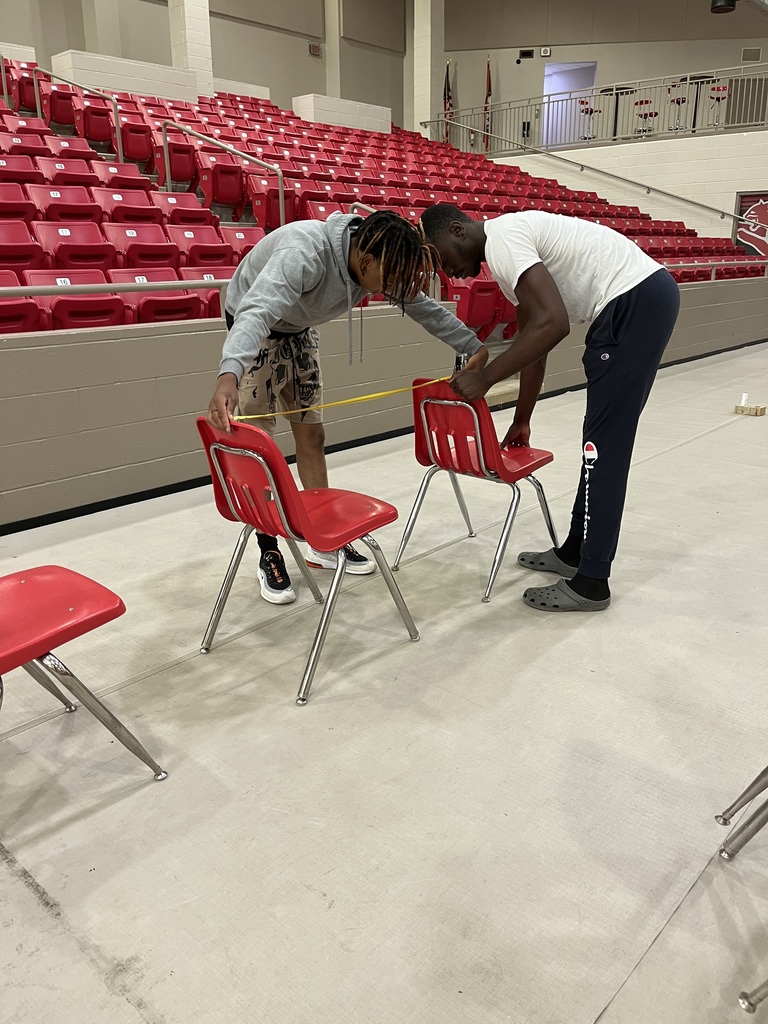 Don't forget about the free athletic physicals happening today at Panther Arena! Transportation will be provided if needed for incoming 7th & current 7th/8th grade athletes at the end of 7th period from the Middle School, and parents will be responsible for pick-up @ Panther Arena. Physical forms were sent home last week, and the medical history page must be completed and signed by the parent/guardian before arriving. Any further questions, please contact Magnolia Athletic Trainer, John Caston @ (870) 901-2584.

Thank you Partners in Education for providing cookies and cokes today for our teachers and gift cards for a few of our teachers this week! Thank you for all you do to support teachers!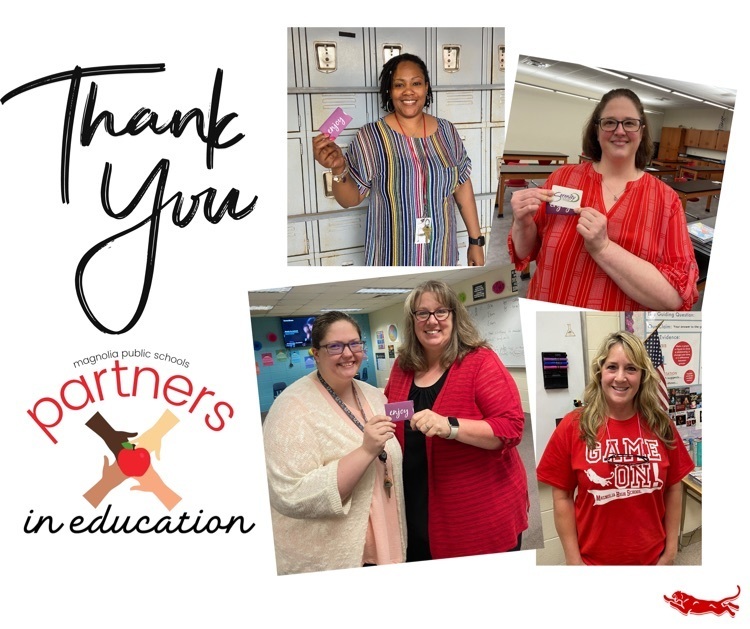 Thank you Farmers Bank & Trust for supporting teachers and feeding our staff today for Teacher Appreciation Week!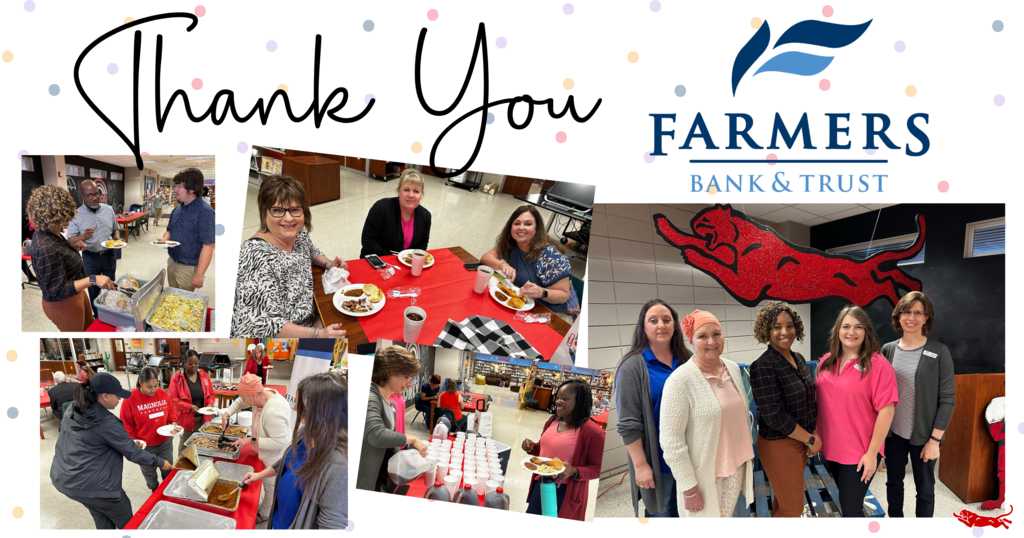 Thank you Central Baptist Church for providing doughnuts for our teachers this morning at MHS!