PanthersTV will be live-streaming tonight's high school football game at Arkansas High. The live stream will begin at 6:45 p.m., followed by kickoff at 7 p.m. PanthersTV YouTube link:
https://www.youtube.com/@PanthersTV/streams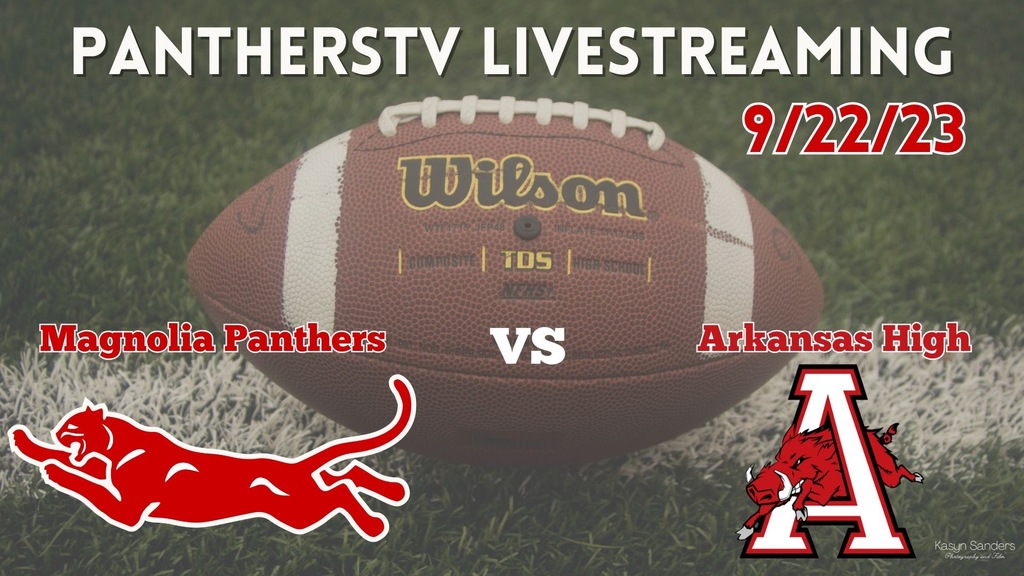 MHS Seniors: See the attached scholarship information and if you are qualified/interested, see Mrs. Callicott for more information and forms.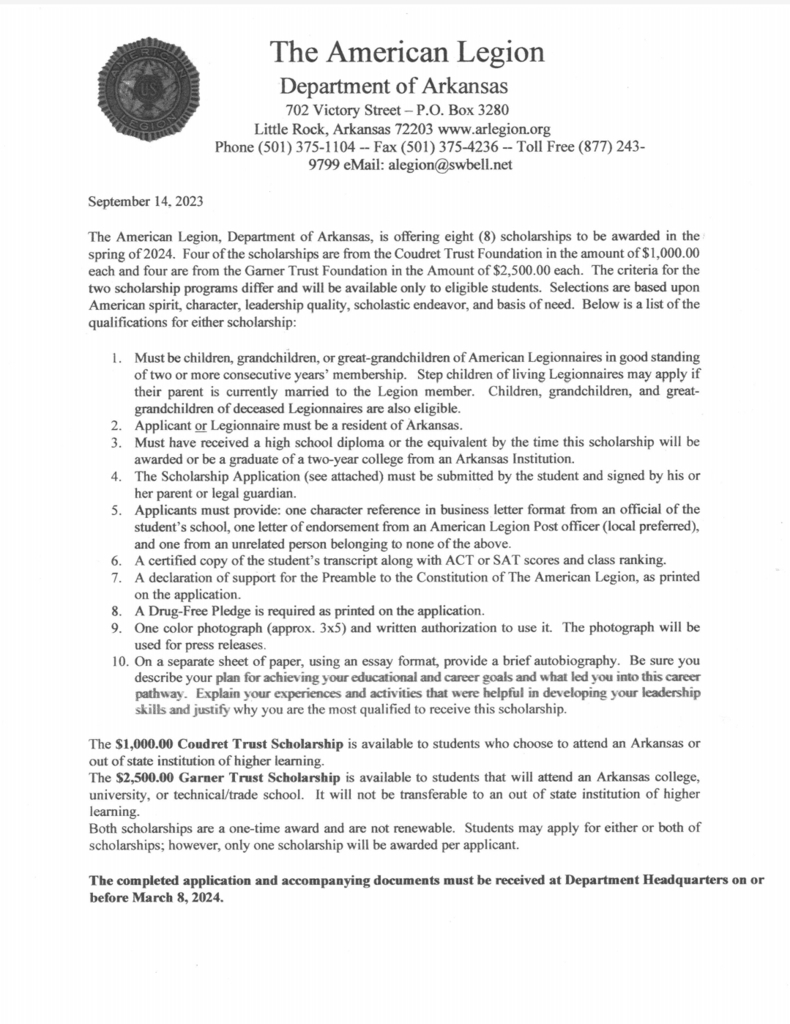 It's homecoming time at MHS! Join in on all the fun and participate in our dress-up days next week!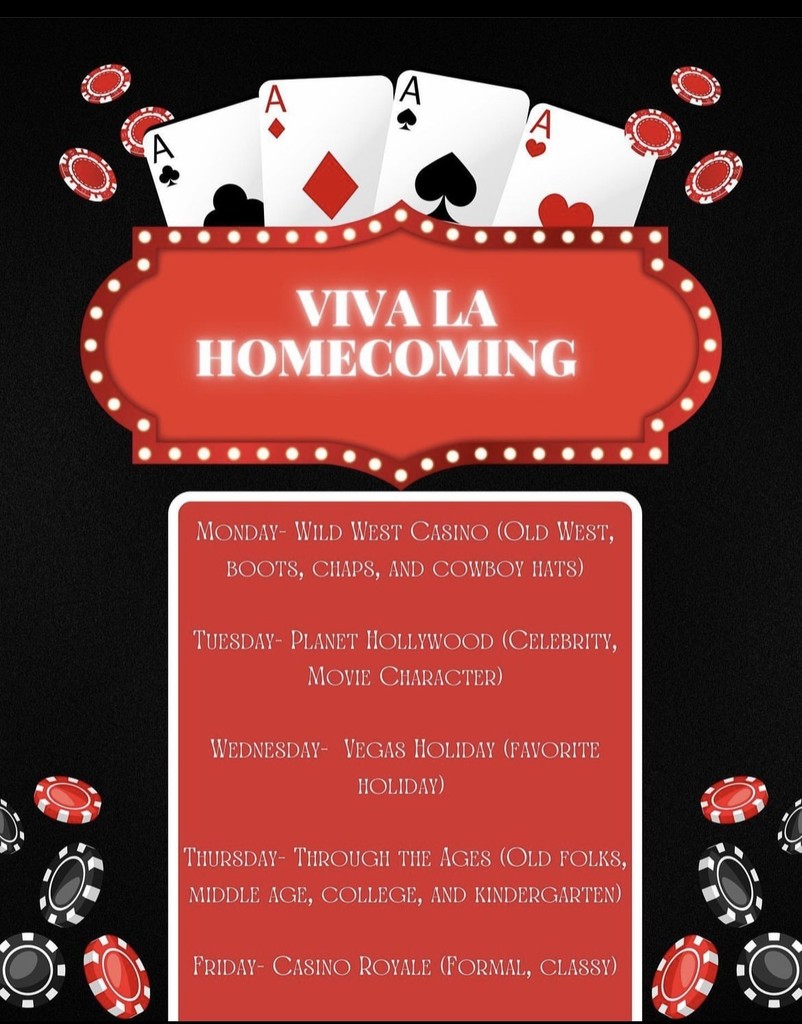 Magnolia High School is pleased to announce the 2023 Homecoming Court!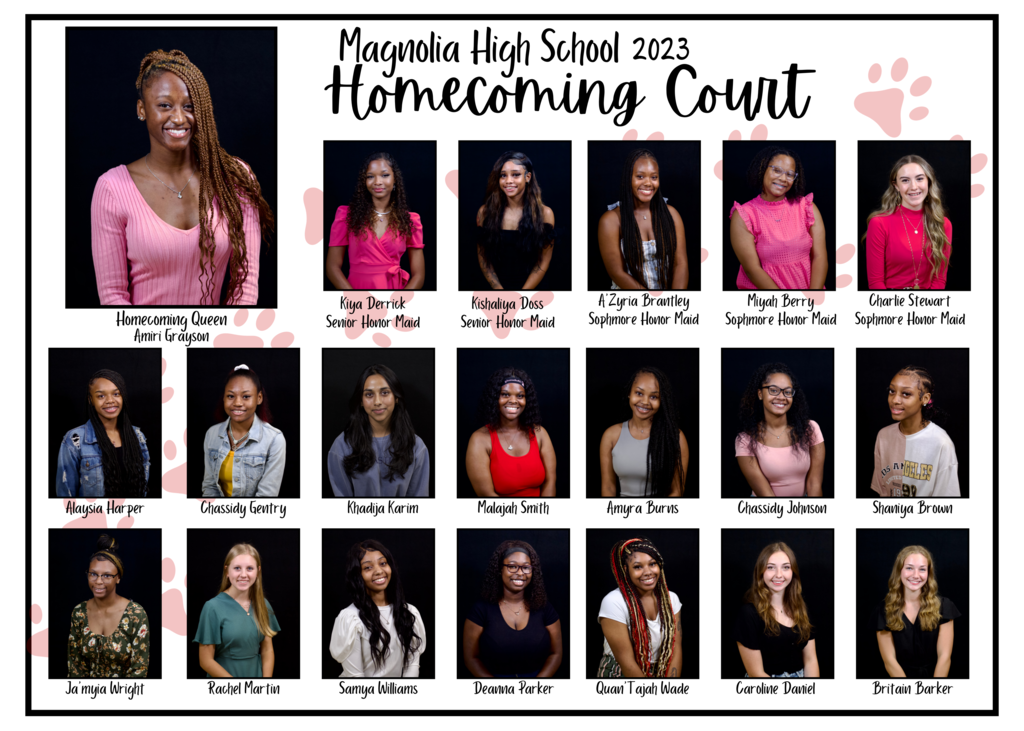 Important announcement: 📢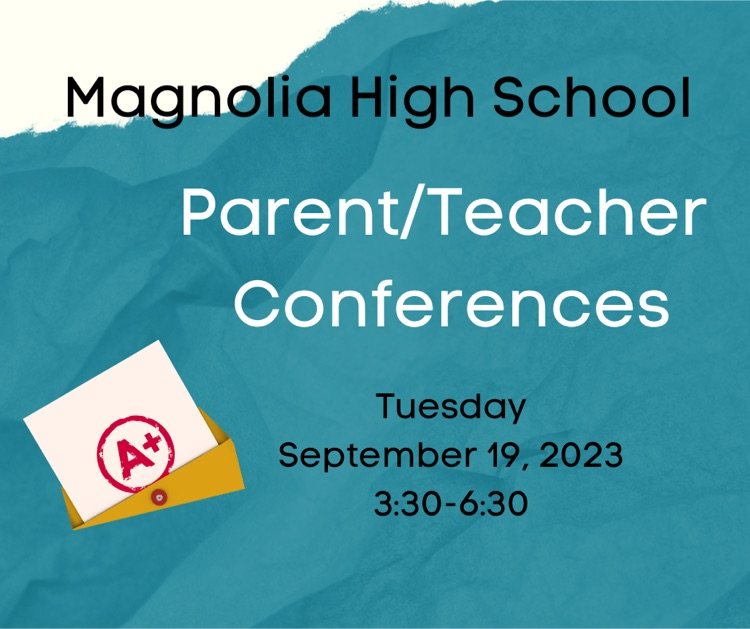 MHS Intro. to Education students enjoyed the morning at Walker Pre-K observing their routines and procedures. Thank you to Mrs. Coleman and her amazing staff for welcoming us! #EducatorsRising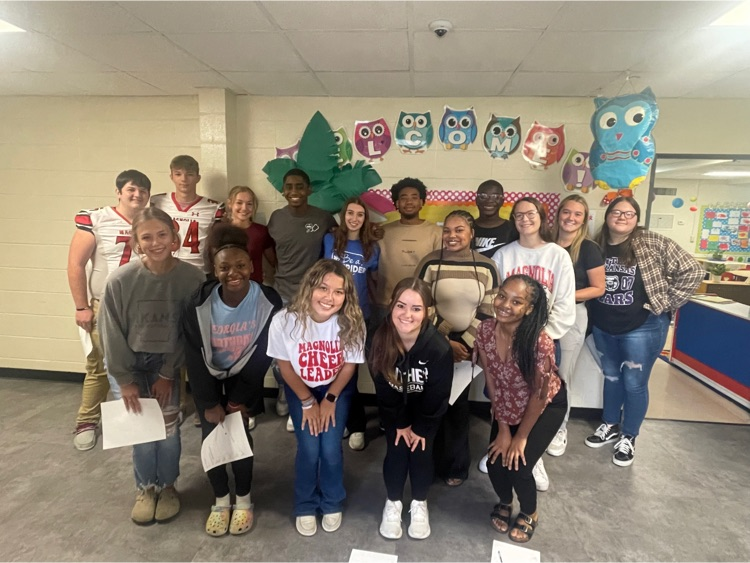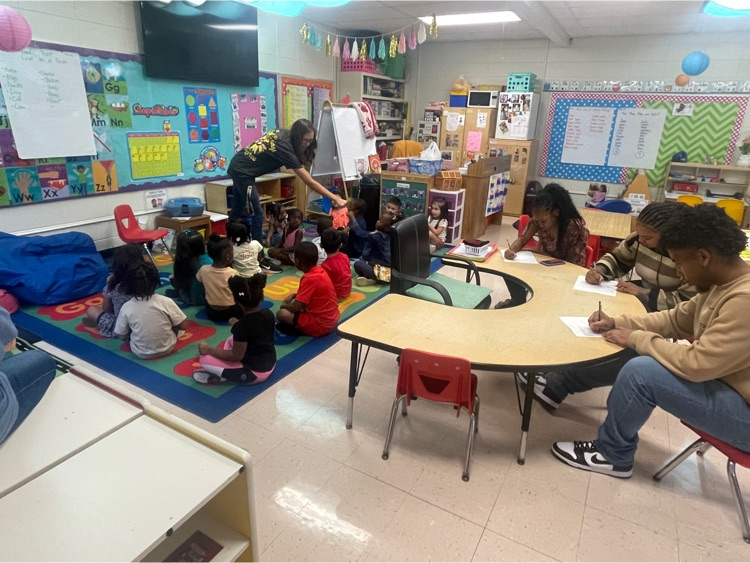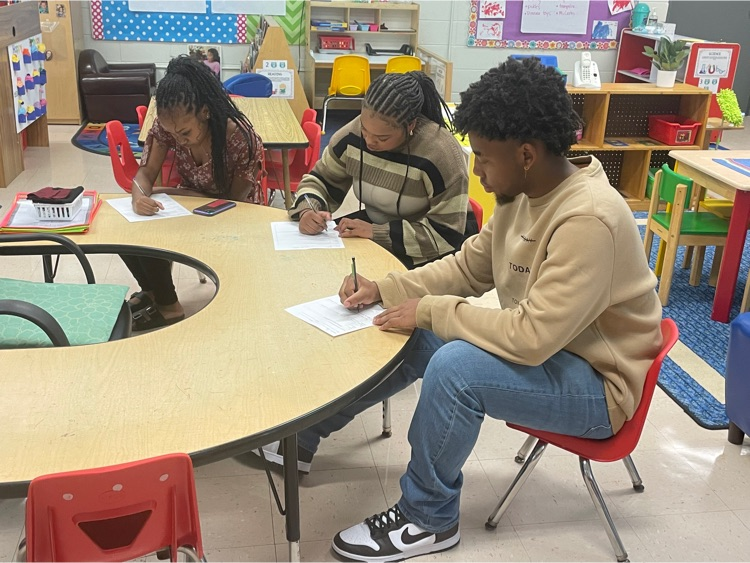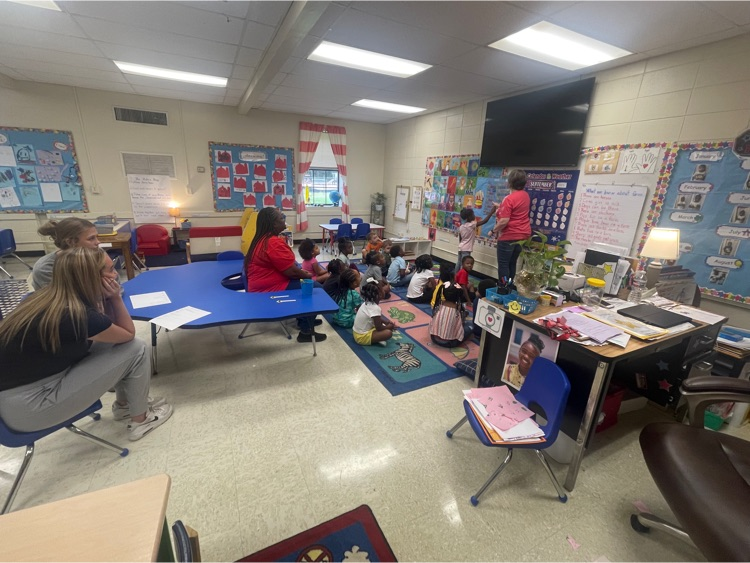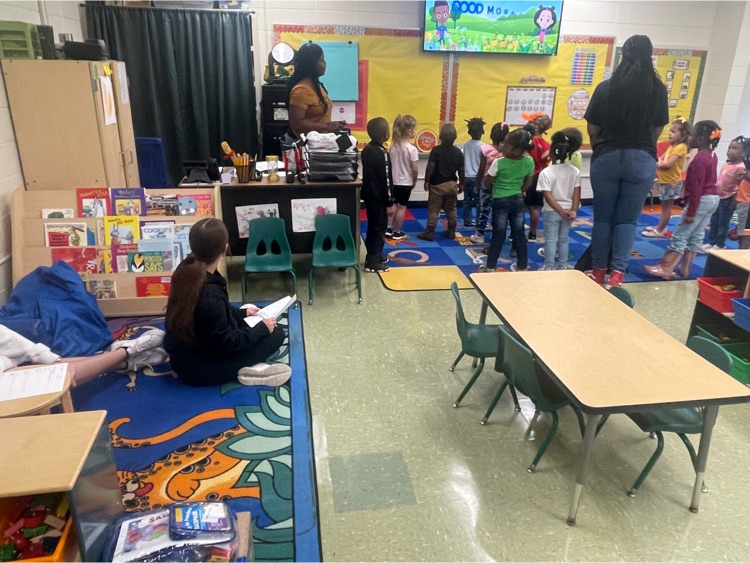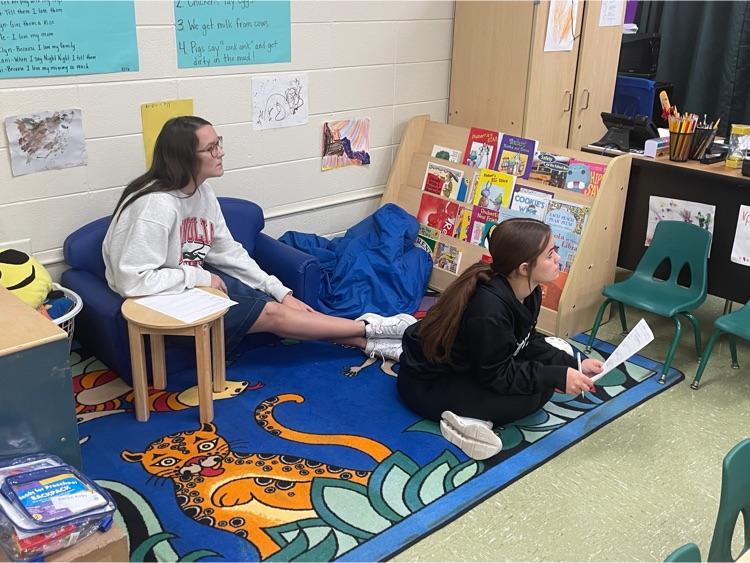 Congratulations to Abigail Alphin and Crystal Carter winners of the MSD Meal Application Promotion drawing!! Abigail Alphin - $50 Walmart Gift Card Crystal Carter – All Season Athletic Pass Please come by the Magnolia School Annex Food Service Department to redeem your prize.

Today during our "Rocking Wednesday" flex period, students in Mrs. Nix's class practiced learning the alma mater with a little shaving cream find the lyrics game!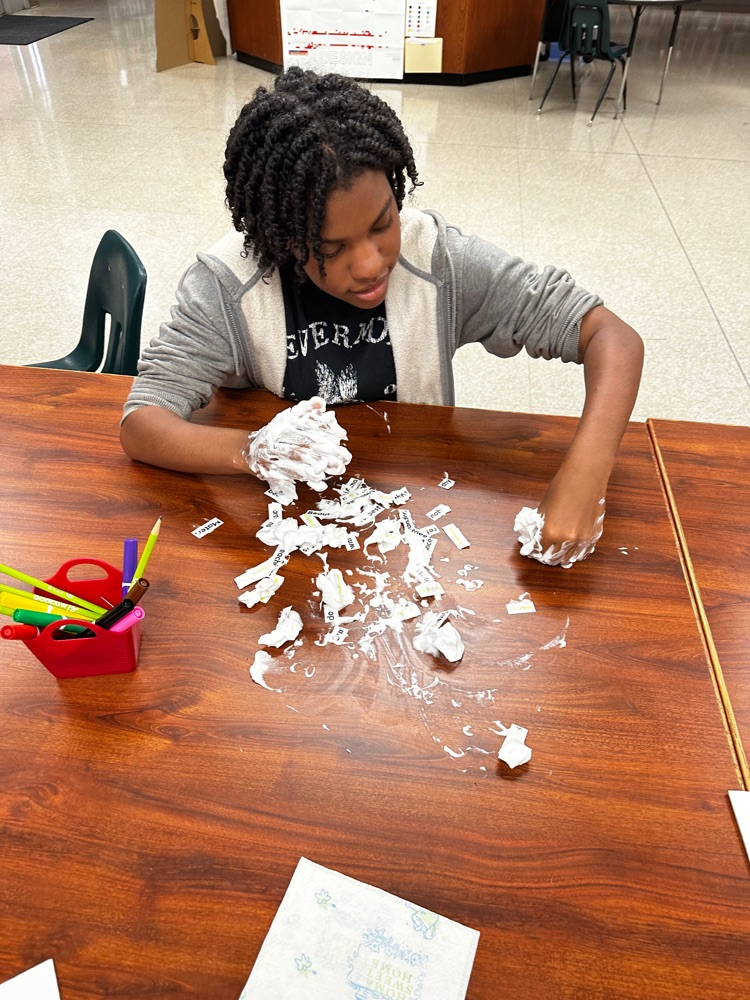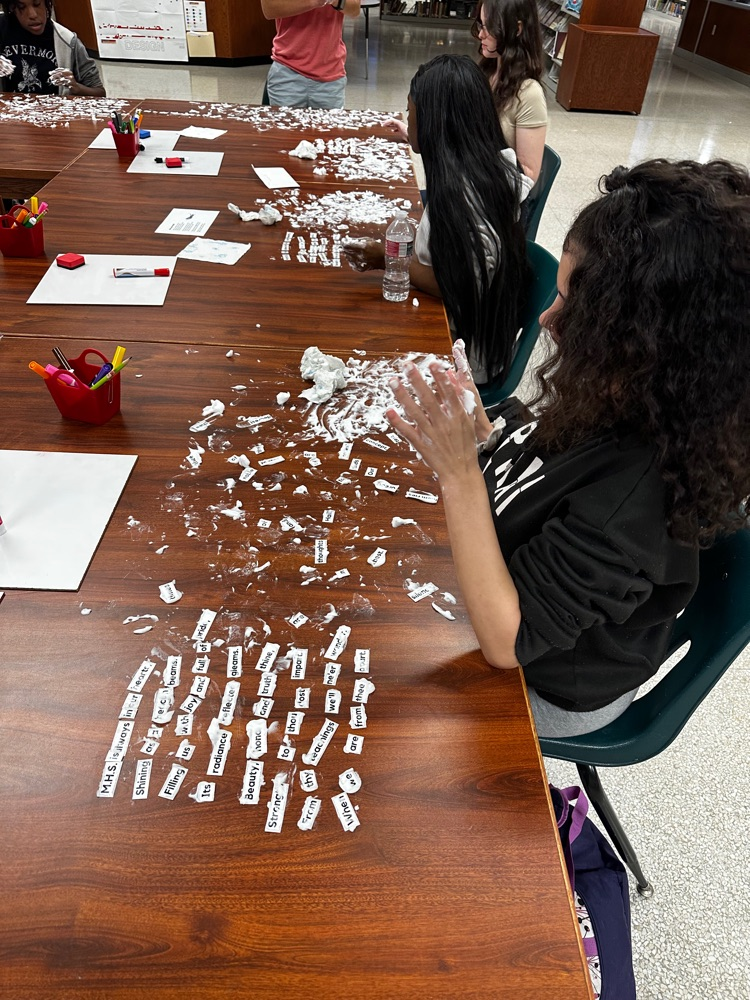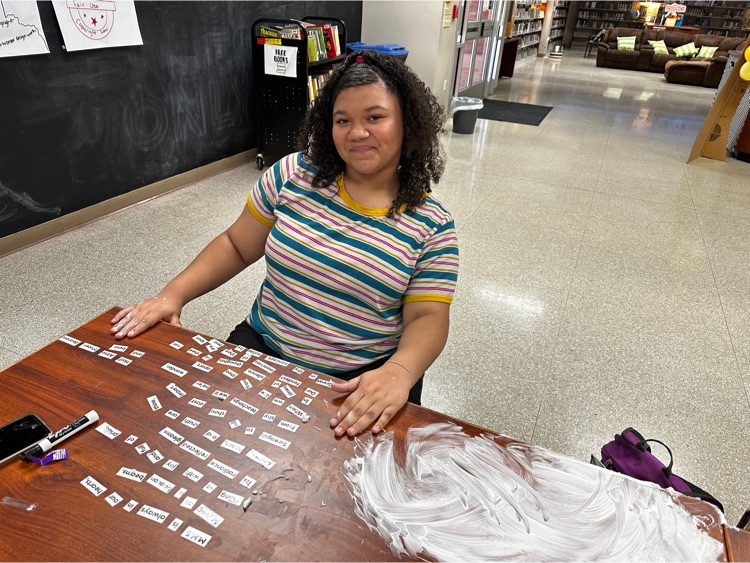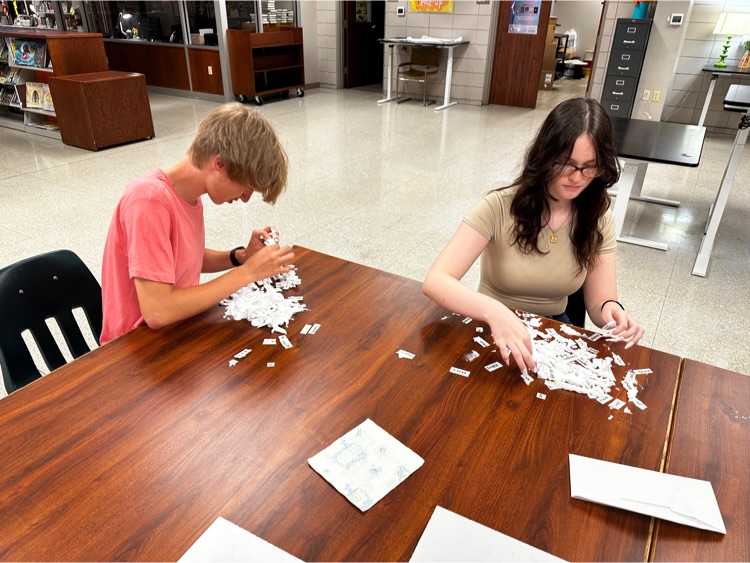 Smile! MHS Picture Day is tomorrow, Wednesday, September 6.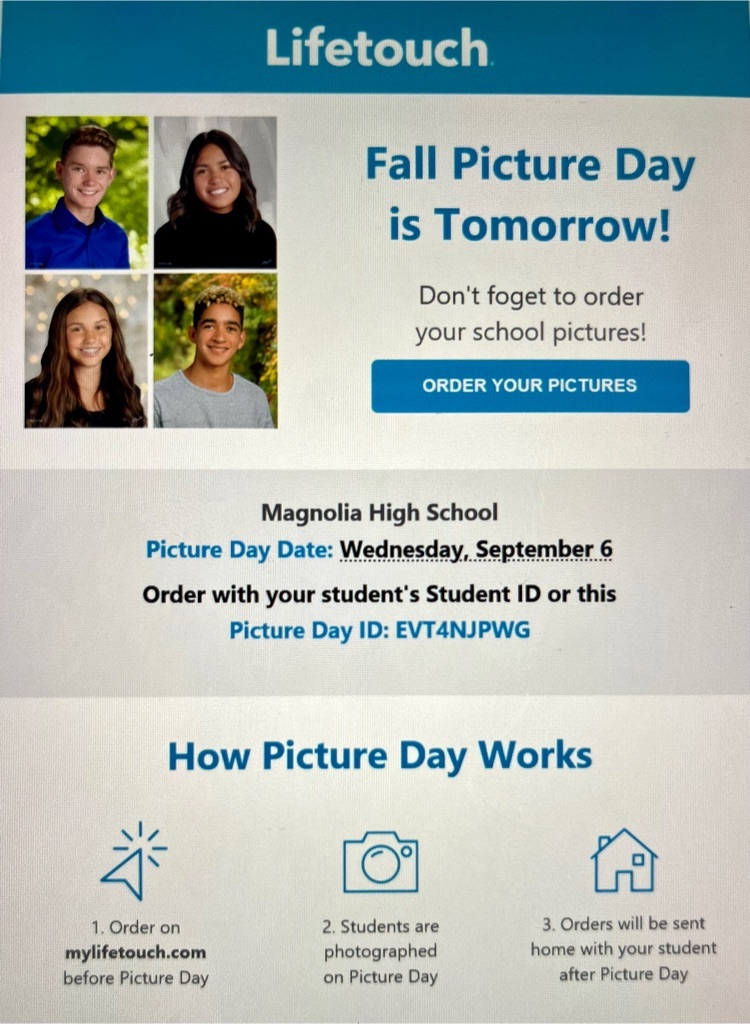 Yearbook needs your Summer Fun pictures! Send us school appropriate pictures of the fun you had over the summer. Make sure to include who is in the picture (left to right). You may email these to
yearbook@magnoliaschools.net
Also, be on the lookout for who's who info soon!
Mrs. Massey's class used skittles to understand that probabilities describe the results of something occuring for a long amount of time.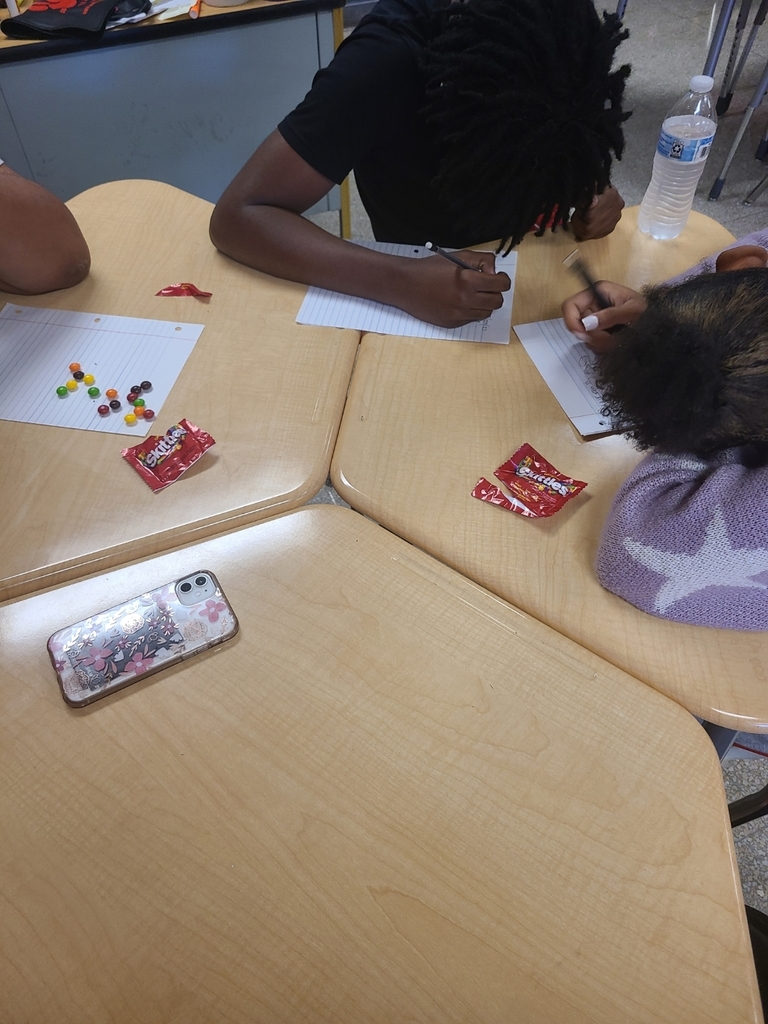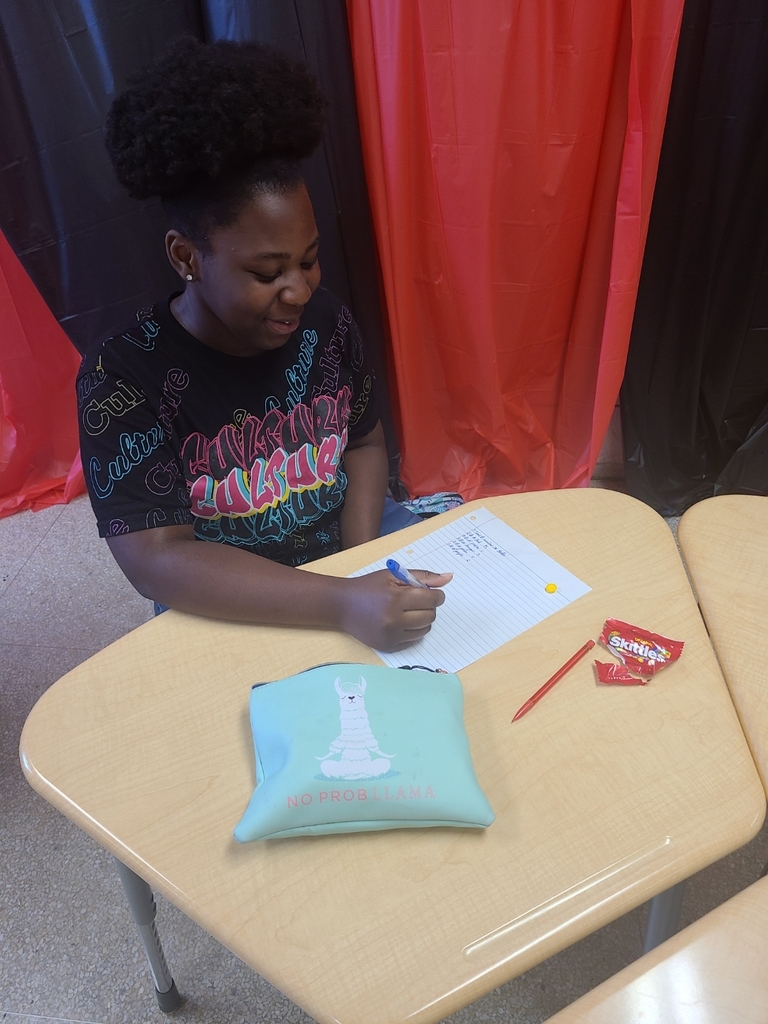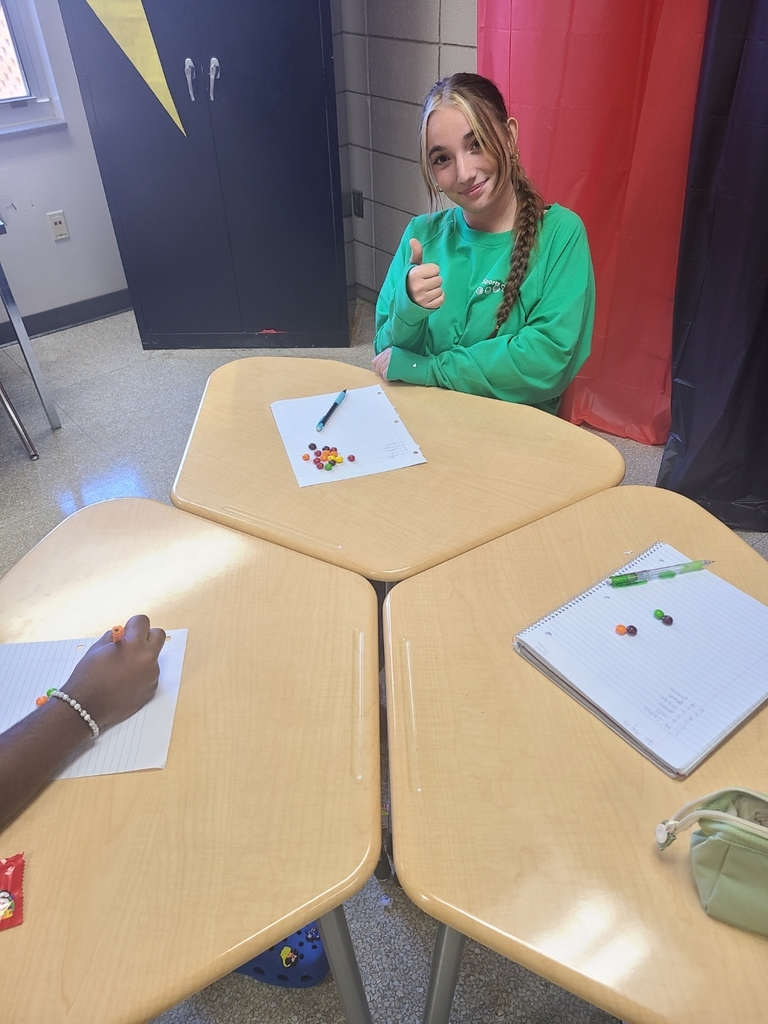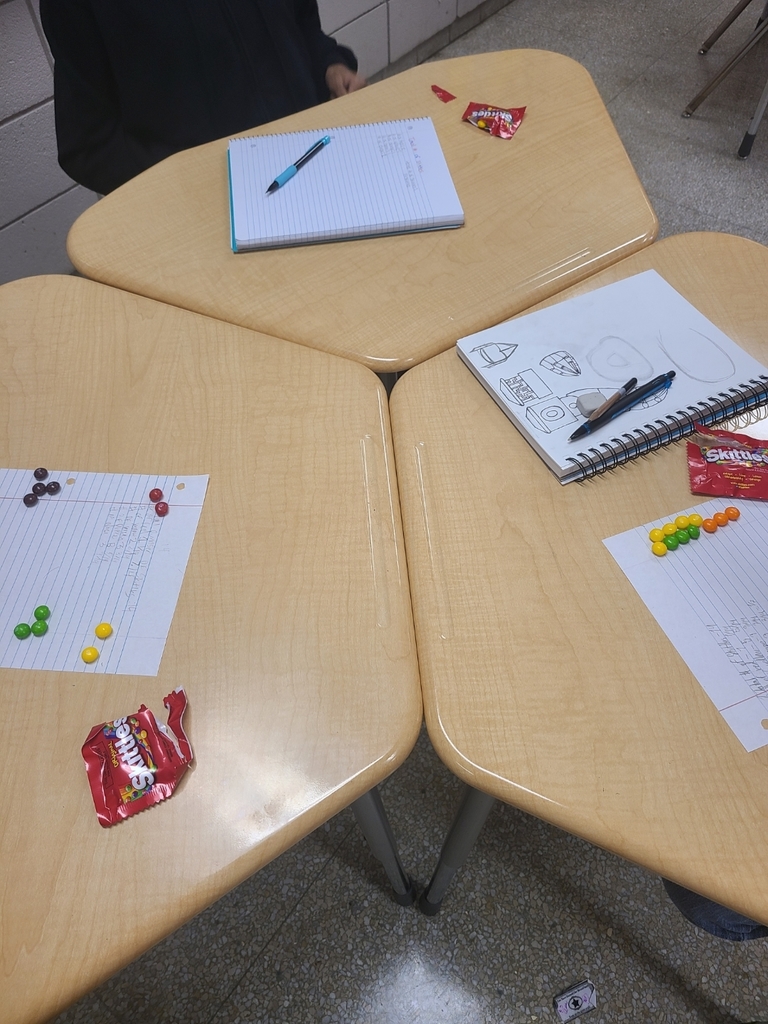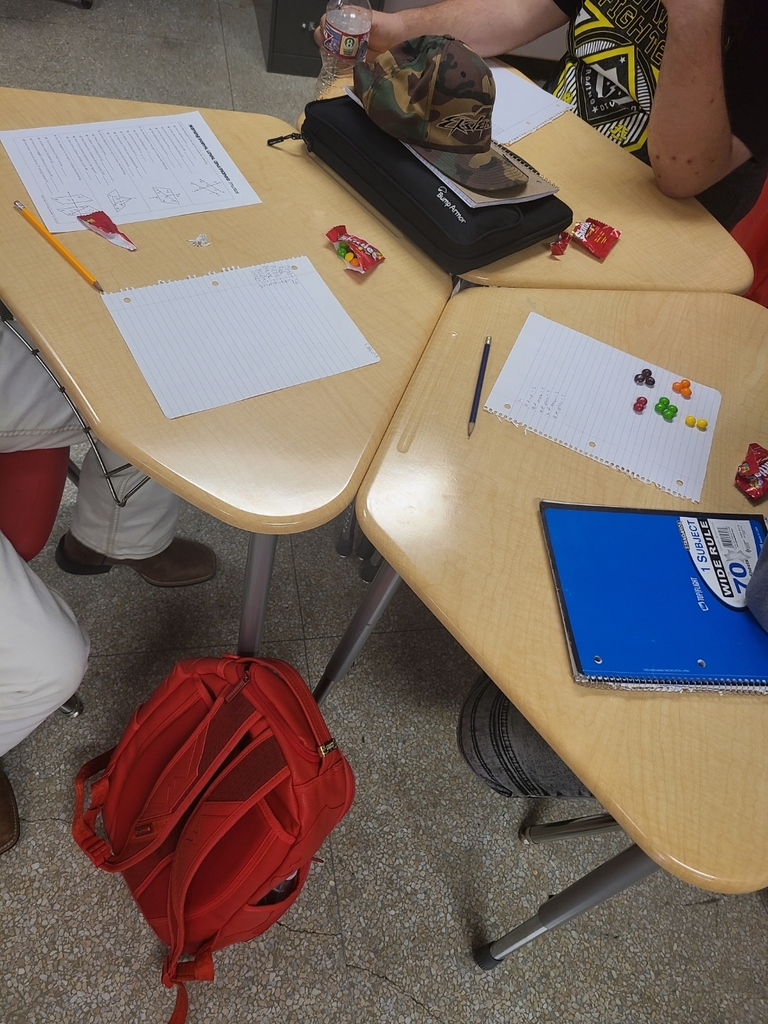 The Magnolia Band Boosters will hold a meeting Tuesday, September 5th. The meeting will be held in the MHS Band Hall and start at 5:30 PM. All band parents and anyone wishing to support the band program are encouraged to attend.

Mrs. Ladner's Algebra 2 students calculated products on dice to compare experimental and theoretical probabilities.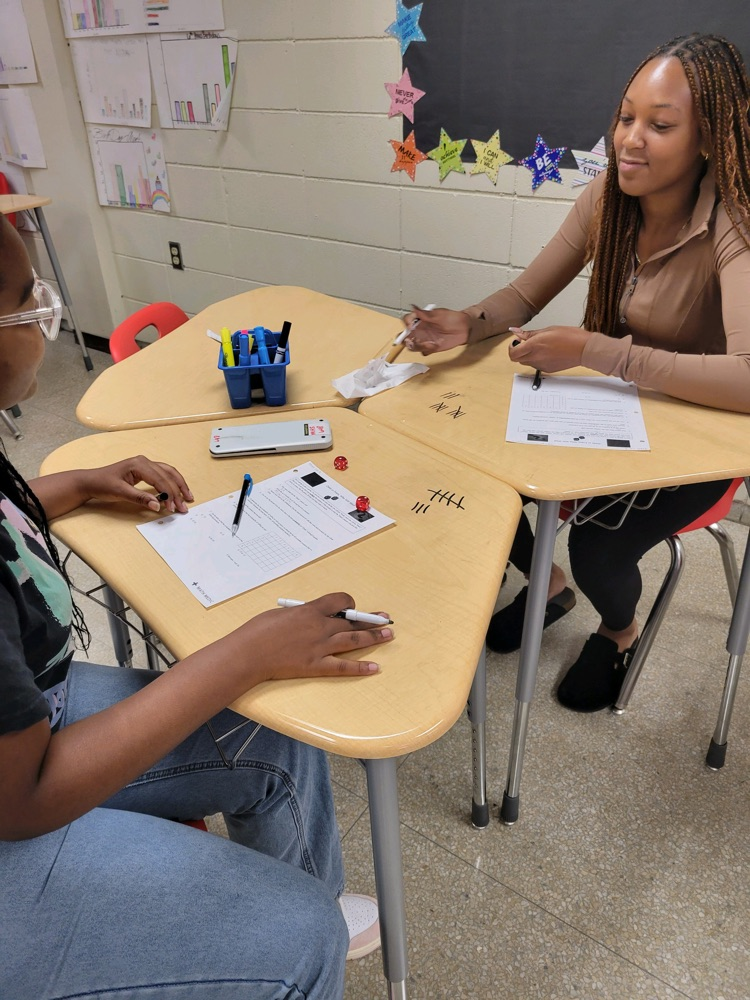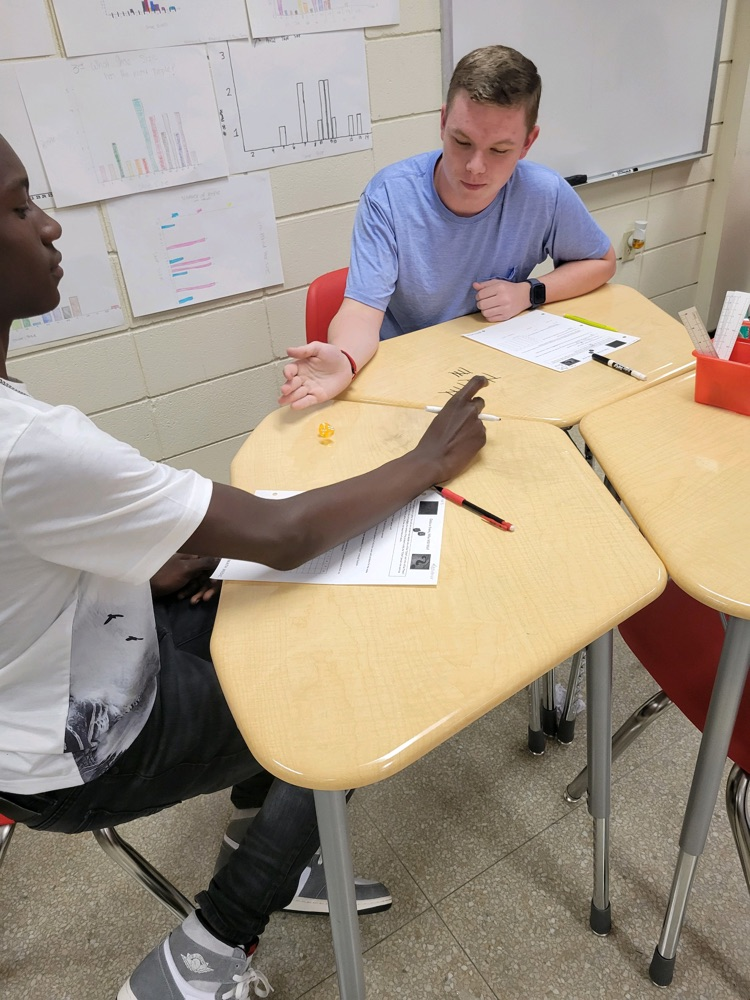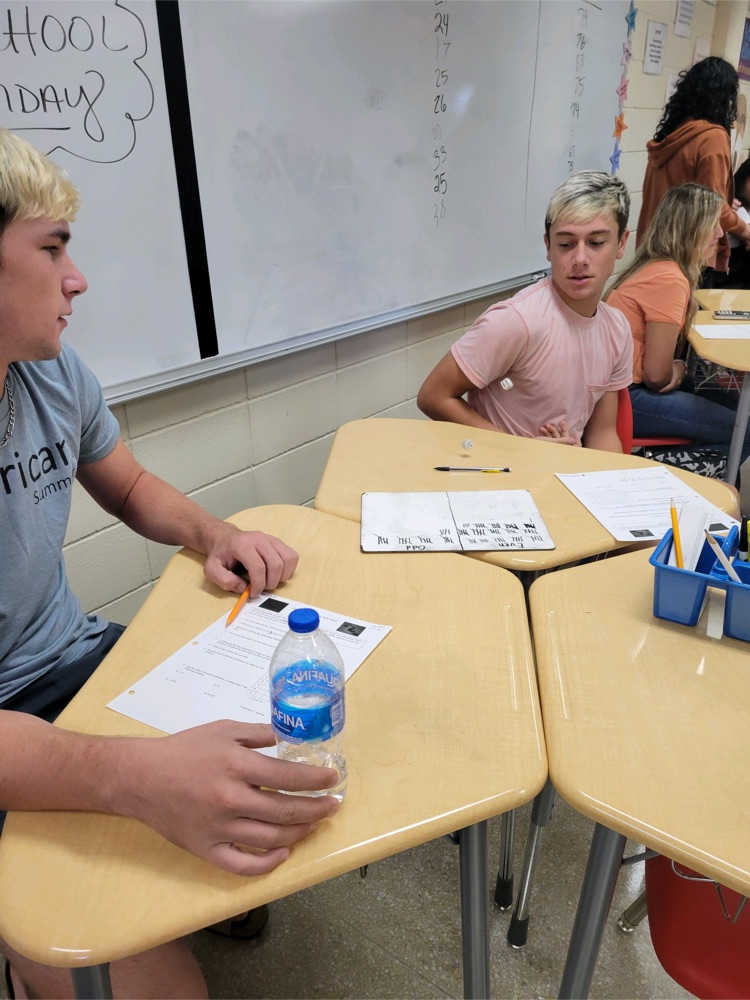 Mrs. Hamilton's seniors read, discussed, and shared information about their future options: college, community college/trade school, military, or workforce.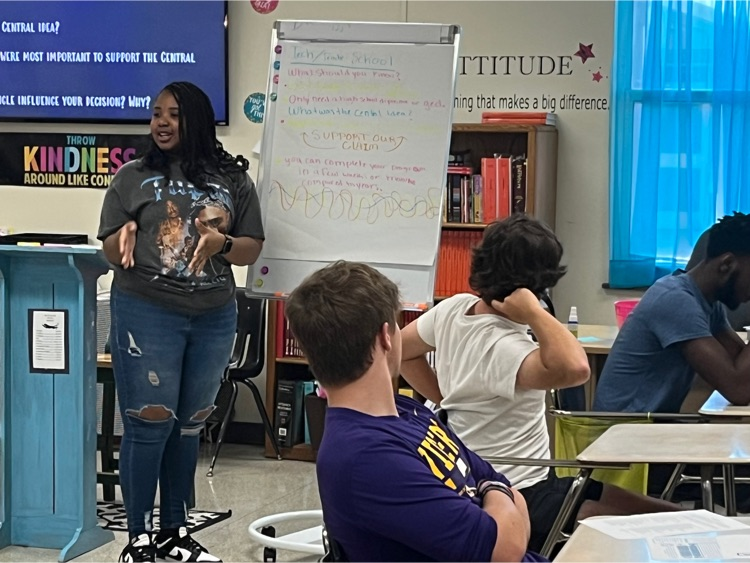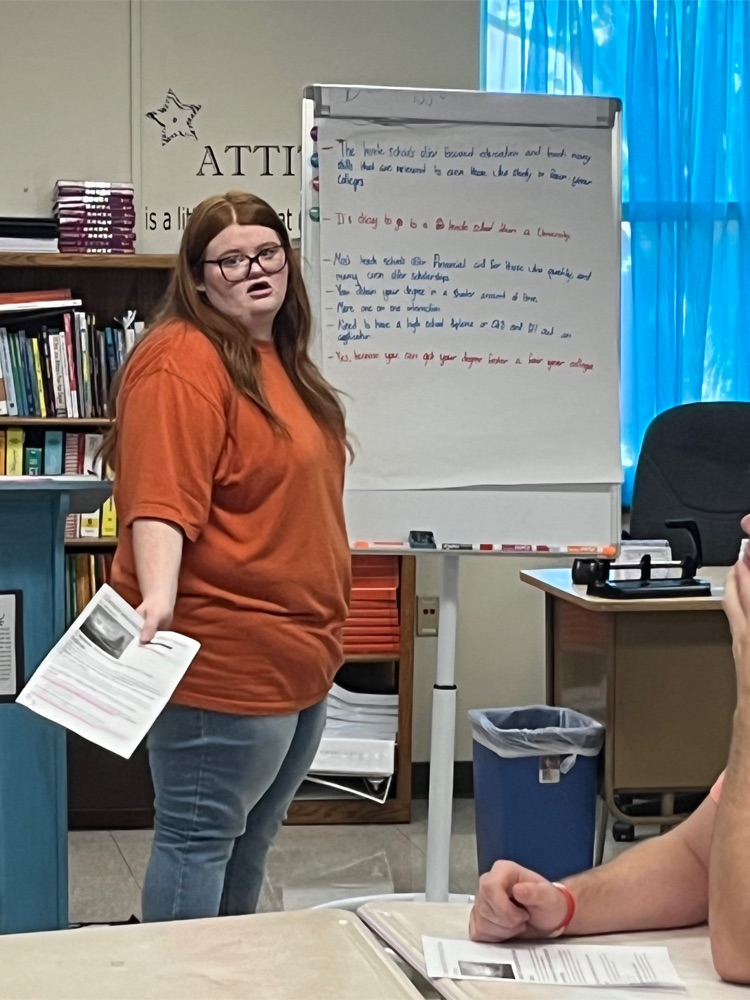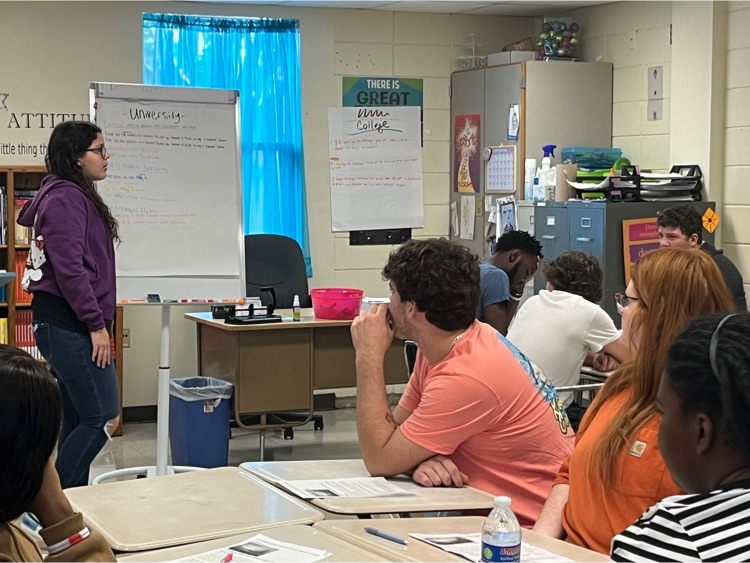 Students in Accelerated Bio work on how to follow lab procedure and measure solution appropriately. AP Bio students work on gathering data to determine the standard error/standard deviation from the given value and the actual value of laboratory glassware. Their first lab of the year! It was a learning process but so much fun! They set up the lab themselves, ran the lab from the procedure, AND cleaned up after themselves!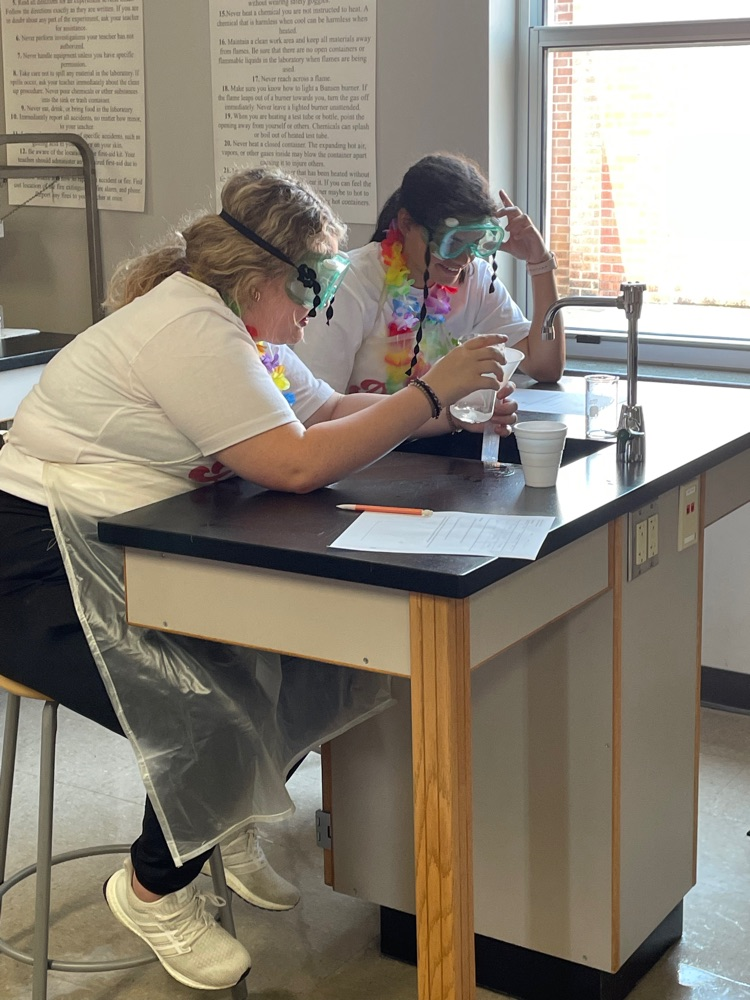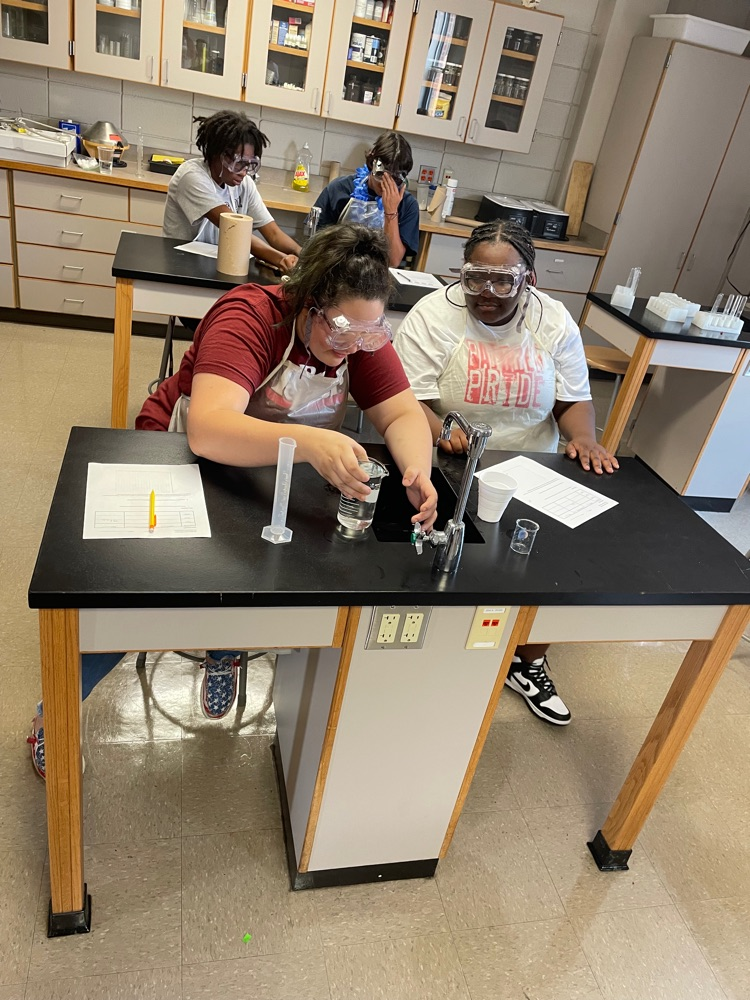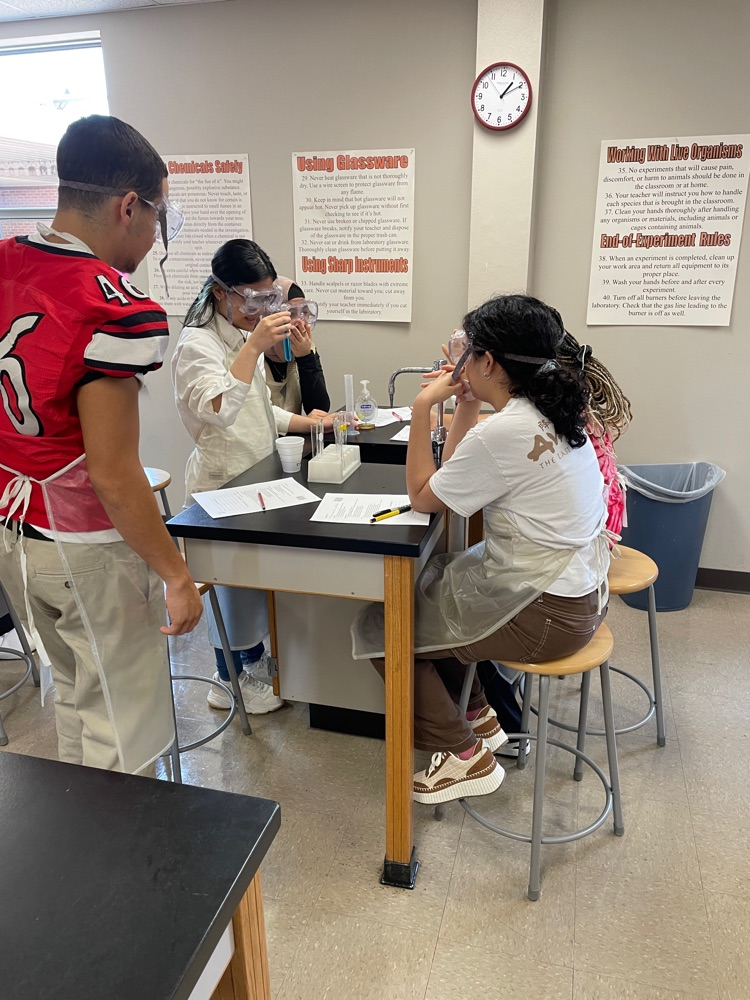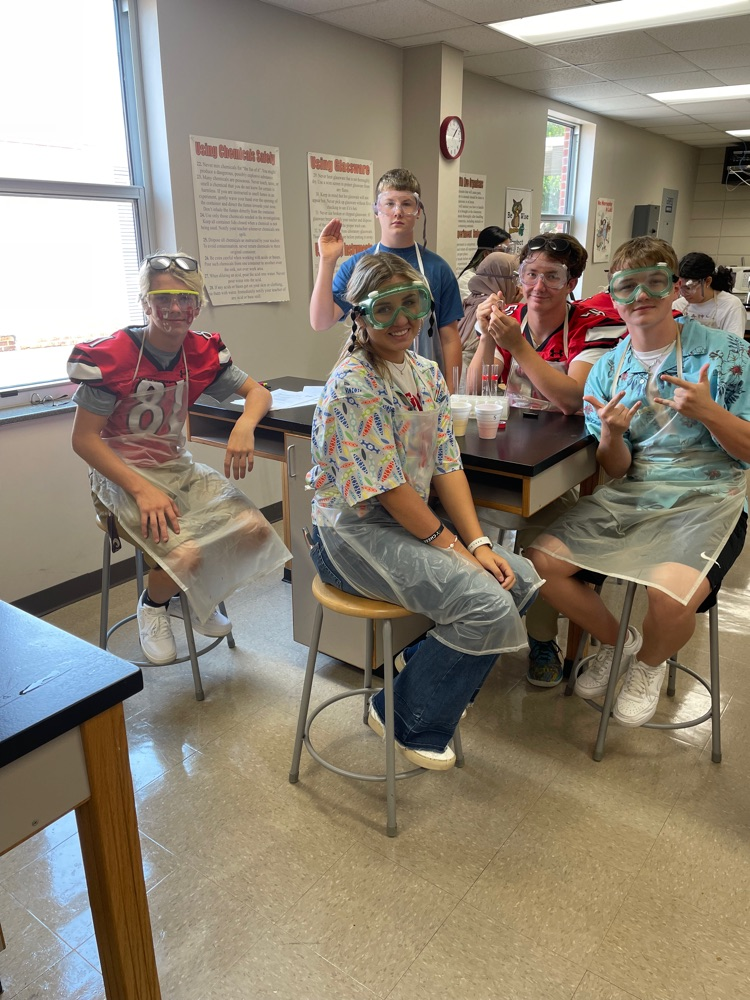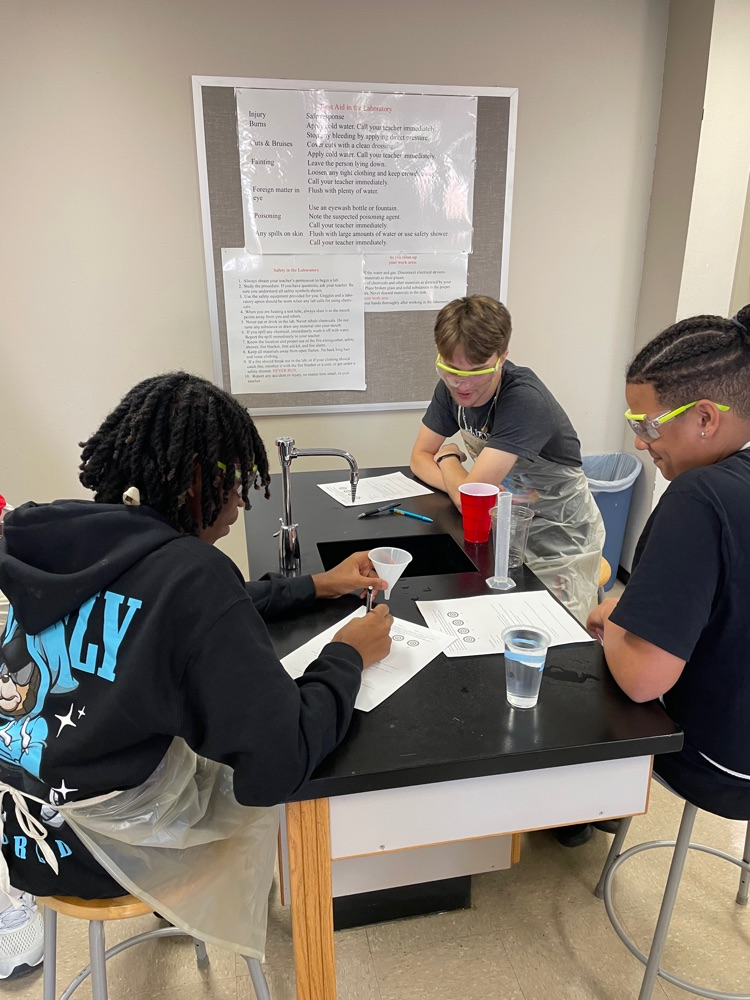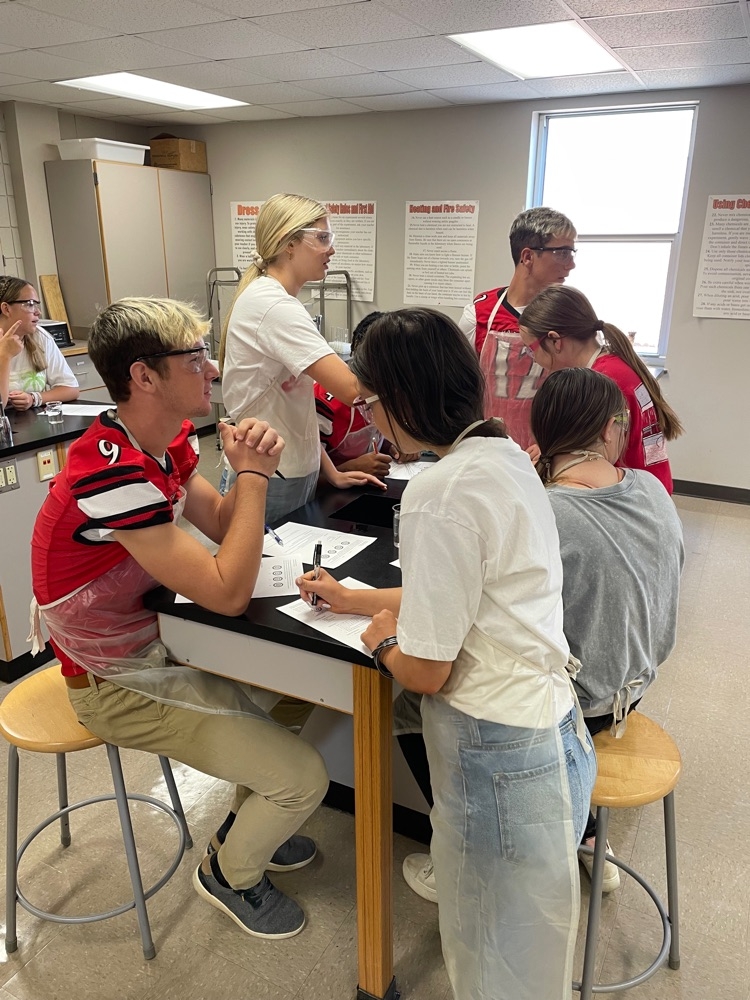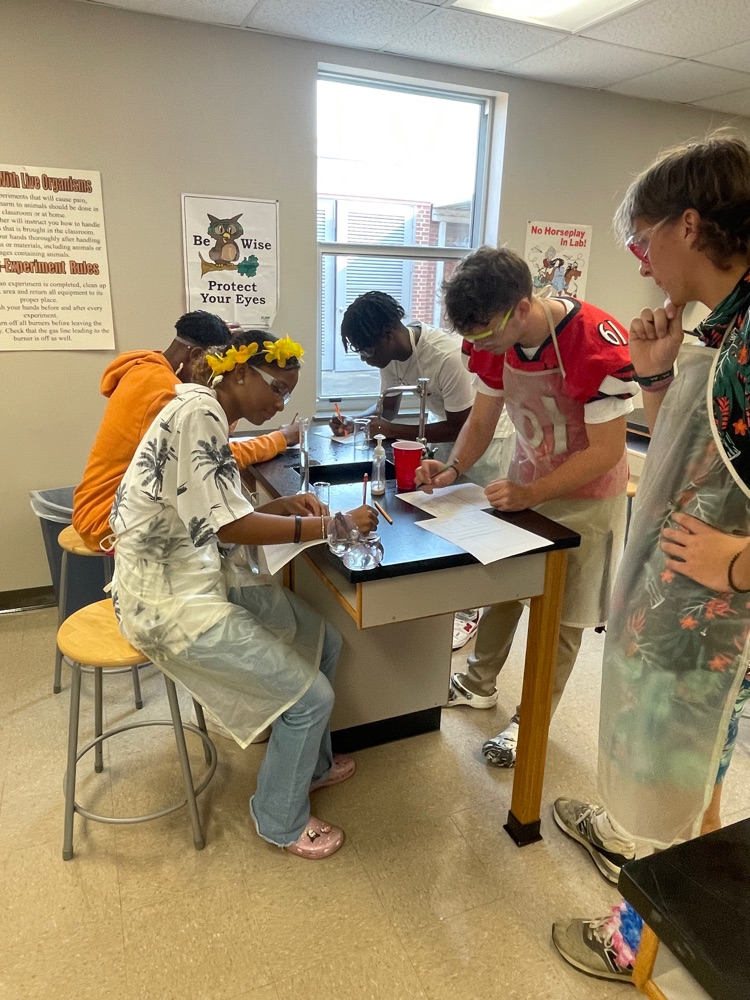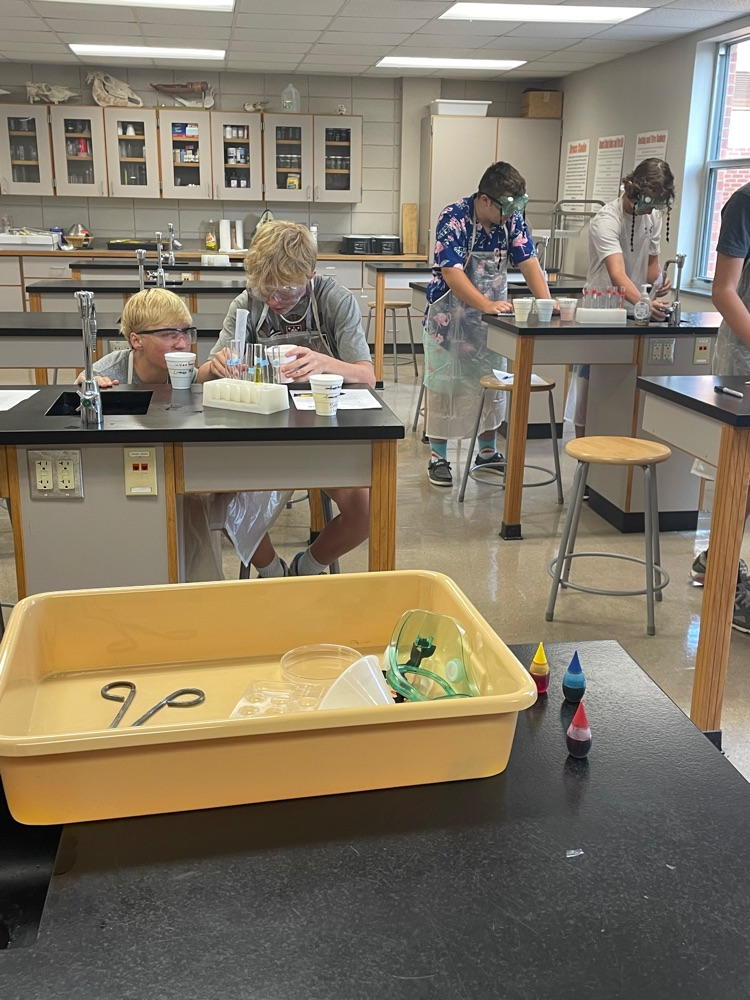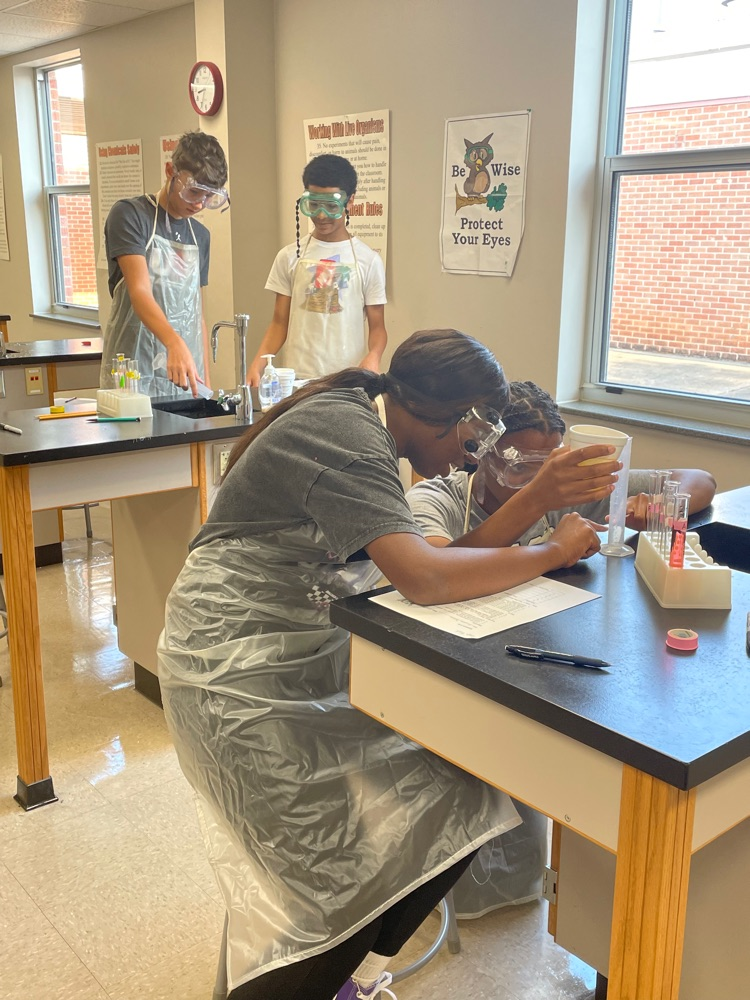 Here is a sneak peak at the Accelerated and AP Bio students taking the practical portion of their lab safety exam.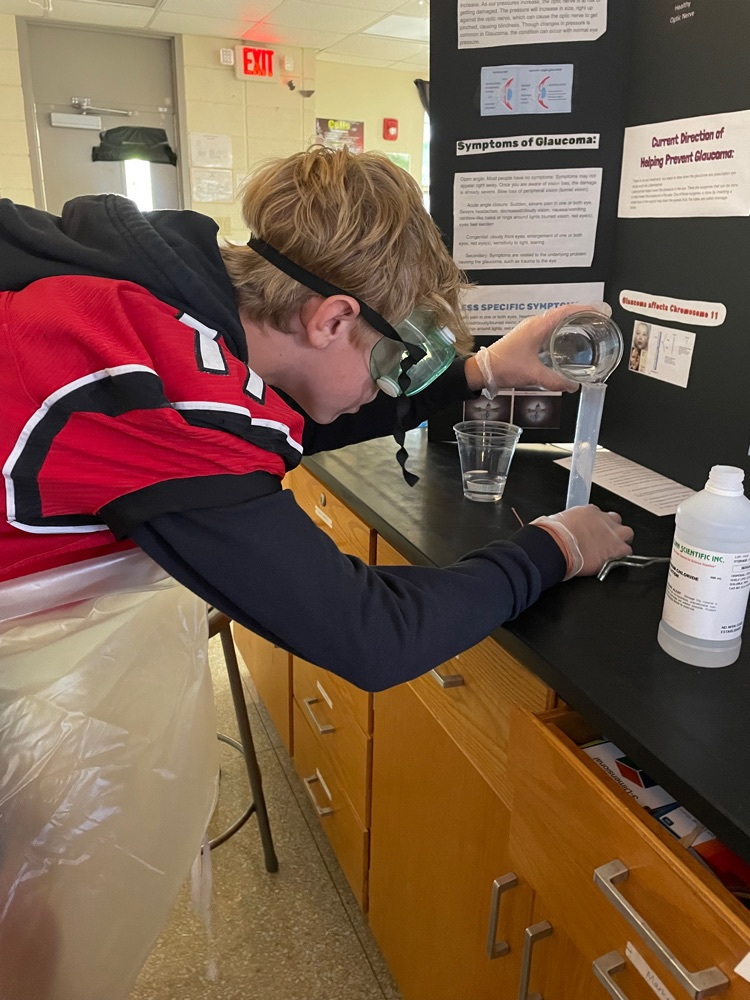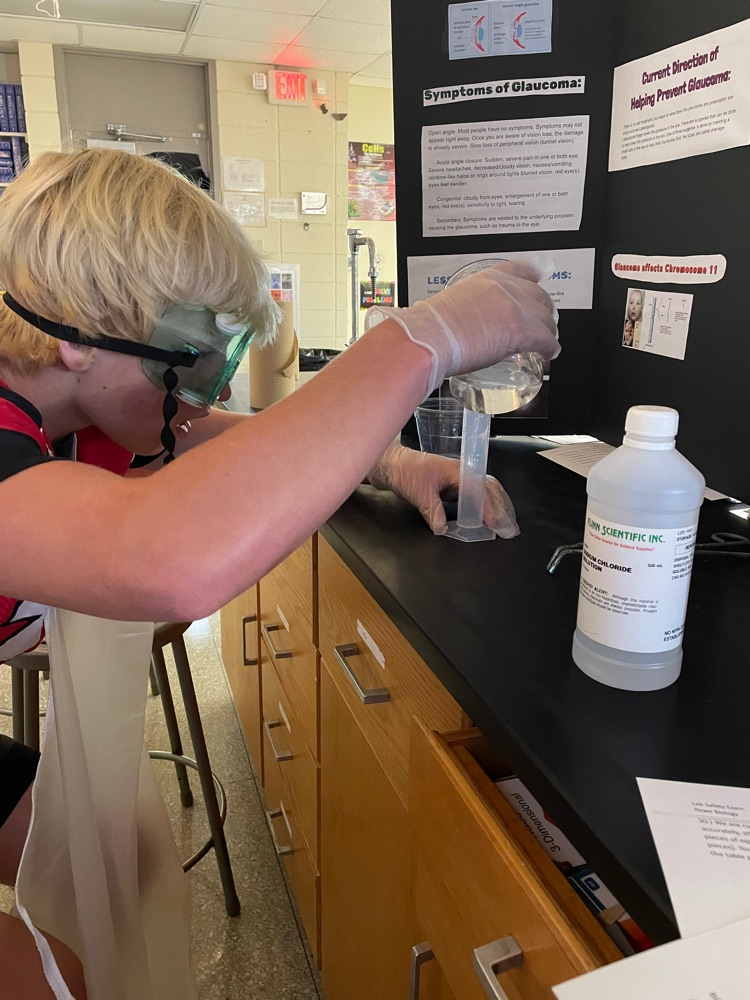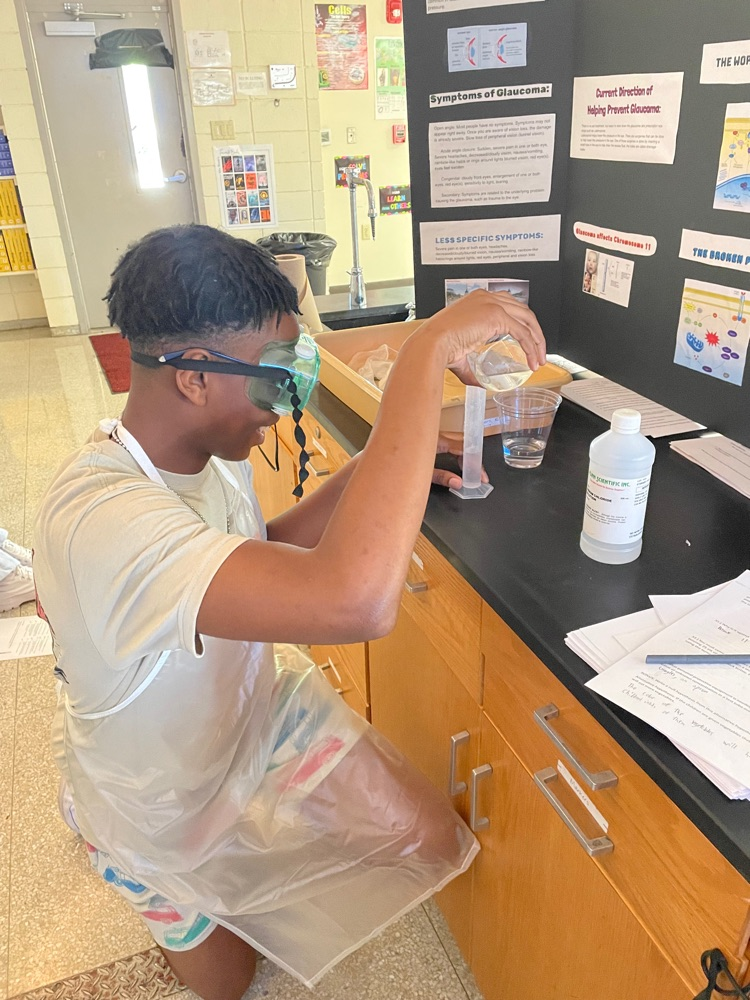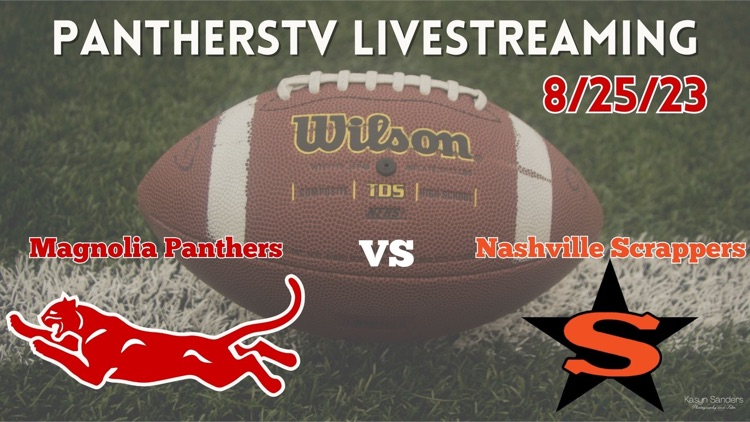 WENTWORTH PLACE MAKES WATER DONATION TO PANTHERS Due to the extreme heat advisories currently affecting our area, staff members at Wentworth Place donated water bottles the the Panther football team. Over 200 bottles of water will be used for football practices and games. Pictured L to R: Wentworth Place employees Brenda Strickland; Pat Johnson; Panther coach, Luke Bowser; and Wentworth Place staff member, Julia Nipper.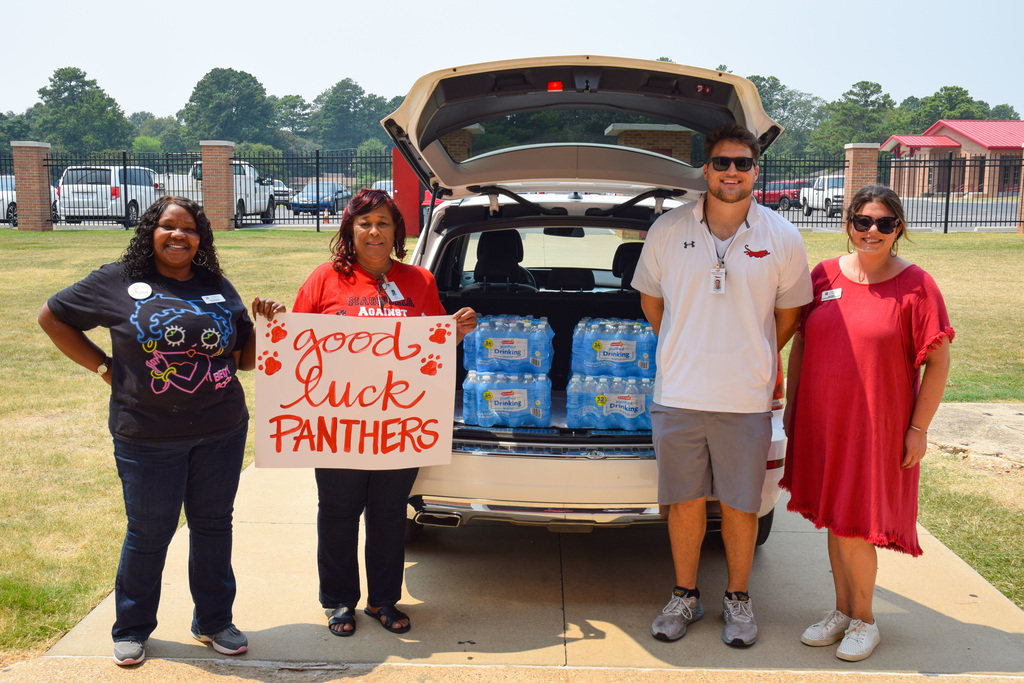 Important yearbook and picture information! Picture day for grades 9th-11th is September 6 in the arena. Yearbooks are available to purchase now. Please go to
www.jostens.com
to purchase your yearbook or you may order your book from Mrs. Fish in room 36. Books are $50. Price will increase on September 23 to $55. Order early for the best price! Senior parents, grandparents, etc-senior ads are available to be made now as well. You MUST go online to
www.jostens.com
to create and pay for your senior ad. Online is the only way to purchase a senior ad this year! You will be able to choose your pictures, colors and put your text how you would like it to look. Senior ads are due no later than December 7, 2023 so mark your calendar and get those senior ads in now. Please do not wait to get your senior an ad as space is limited this year! Ad prices are as follows: (please note this is before tax which is collected through jostens.com) 1/8 page (business card size) $65 1/4 page $125 1/2 page $195 full page is $295 Yearbook is running a special right now for anyone who did not purchase a book last year (22-23). If you would like to purchase last year's book at a discounted price, you may order this years book either online or through Mrs. Fish and purchase last year's book for only $25. That is a savings of 50%. Last year's book can only be purchased from Mrs. Fish and you must purchase this year's book in order to take advantage of the special sale price. **sale price only applies to last year's yearbook--not the current year's book** If you have any questions or would like more information please email
yearbook@magnoliaschools.net


First home football game is this Friday, August 25th at Panther Stadium. Wear your best beach attire, and let's cheer on our Panthers to victory! Game will begin at 8pm.